Nutrition on Weekends gives food to the less fortunate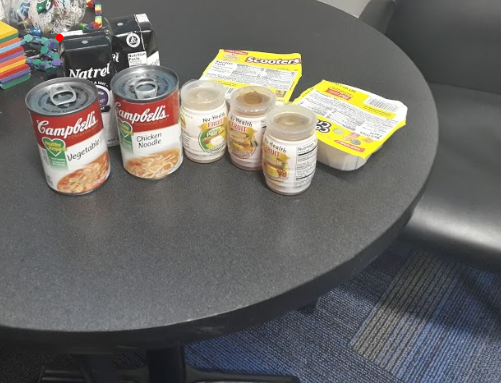 Hang on for a minute...we're trying to find some more stories you might like.
Nutrition on Weekends, a program run by Family Services Program Coordinator Nicky Wilson, is currently assisting 50 students in the Superior district to have food during the weekend. Donations from community members and the Second Harvest Food Bank allow healthy and nonperishable food items to be given to students who can't get them at home.
"If there are food issues in the home on the weekend, we're able to help out," Wilson said.
Before long breaks, such as spring break, students who need it are allowed to take two bags of food. One anonymous student helped by NOW for 3 months was offered extra food before winter break. The student did not accept the extra food, but their family was able to get by with the food that was provided.
"I had the option to get extra food, but I didn't need it," the anonymous student said.
This program started with a group of tellers at the National Bank of Commerce 11 years ago who noticed a growing number of students in the district without easy access to food outside of school. Some of the tellers who were involved include Wendy Wolter, Julie Norman, Cindy Theien and Eva Bayard. The tellers who came up with the program used their own money to buy backpacks and food to be distributed to them. The Second Harvest Food Bank later partnered with them to help get food products.
"They really wanted to do something to feed homeless youth in our community," Wilson said.
Nutrition on Weekends gets all food and funds from generous donors. The school district, National Bank of Commerce, and the Second Harvest Food Bank are all accepting donations towards this cause.
"All of the money that comes in goes directly to buying the food," Wilson said.
Superior was the first school district in the region to use this program. Now, schools all across Wisconsin are using the Nutrition on Weekends to supply hungry students with food.