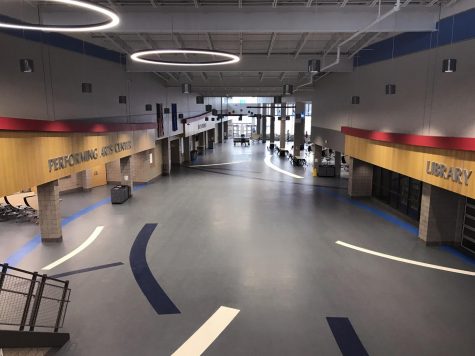 By Brianna Thorson, Reporter
March 27, 2020
Students at SHS and their families were notified Friday, March 13, that school would be closed for two weeks after Spring Break to prevent the spread of the Covid-19...

Loading ...
COUNT DOWN to Spring Break!! What are you doing over break?
7 more school days left until Spring Break! Check out the history at Fairlawn Mansion
Check out the YMCA during break!
Make your way down to Level Up for all your gaming needs! Only 4 days left until spring break!!
2 days left until Spring Break!! Go to the Miller Hill Mall for all your shopping needs!
Friday, February 14

Boys Varsity Basketball

SHS 80 - St.Cloud Cathedral 65

Tuesday, February 11

Boys Varsity Basketball

SHS 69 - Eau Claire North Huskies 78

Tuesday, January 21

Boys Varsity Basketball

SHS 62 - Menomonie 64

Saturday, January 11

Boys Varsity Hockey

SHS 4 - Eau Claire North 3

Tuesday, January 7

Boys Varsity Hockey

SHS 4 - Baldwin-Woodville 4

Friday, January 3

Boys Varsity Hockey

SHS 2 - North Branch 6

Friday, January 3

Boys JV Hockey

SHS 2 - North Branch 8

Friday, December 27

Boys Varsity Hockey

SHS 1 - Eau Claire Memorial 5

Tuesday, December 17

Boys Varsity Hockey

SHS 2 - Chippewa Falls 3

Tuesday, December 17

Boys JV Hockey

SHS 2 - Chippewa Falls 8

Tuesday, December 17

Girls' Hockey

SHS 0 - Hermantown 13

Tuesday, December 17

Boys Varsity Basketball

SHS 52 - Chippewa Falls 60