Senior is producing music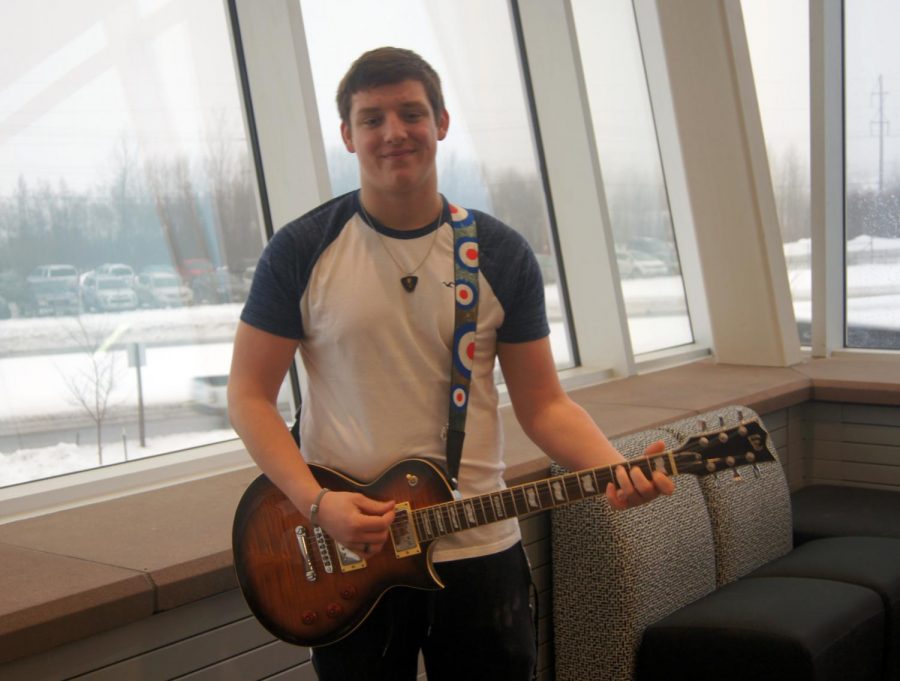 By Jessica Kimmes, Reporter
January 10, 2019
Senior Dylan Evavold will be releasing a new song, "The Beach," a feel good song. Rather than release an entire album at once, Evavold has chosen to put out the songs one at a time through SoundCloud under Dylan Evavold.
Evavold is applying to music colleges where he would like to learn how to better produce music.
Evavold uses his own audio box and edits all of his own sound, taking his time to get a good balance of his instruments and his voice.
"I feel self-conscious at times," Evavold said.
Many peers of Evavold's have given him positive feedback, and his song "Fix Me" has gotten at least 30 shares.
"In 'Fix Me' I have innuendos and metaphors, which is one of the reasons I love it so much," said Evavold.  
Dylan enjoys the entire process. He loves when he can hear all of the components of his own song. His own feelings fuel his songs as he  tries to make them relatable.
Evavold plays drums and guitar, and he also sings.
He was first inspired by his grandma, who taught him to play the song "Young Love" when he was 10.