The planning behind Fall Ball
Fall Ball happens annually at the University of Wisconsin-Superior's Yellow Jacket Union. This year it took place October 15, from 6-9 P.M.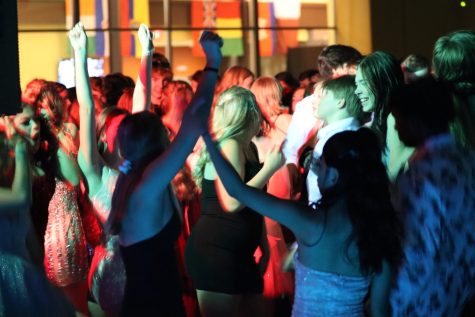 The event is planned by the student council, a group that consists of students 9th-12th grade, and has been advised by Art Teacher Nikkee Fransico, for the past five years. Their primary job is planning events for the student body, and making our school a better place for everyone. 
According to Student Council Vice President Addison Aker this year is a bit different than previous years. There was a new DJ, it had different food than usual, and there was also a photo booth this year.
Another thing that many students will be excited about, is that there were no mask requirements this year. Last year they were mandatory, along with the rest of the school district, but this year's fall ball is going back to normal.
"So far, we have 414 students going, so that's a lot," says Fransico in response to being asked if she has any worries regarding this year's dance. 
The planning process starts with looking at how previous years have gone, and what could be done differently in the upcoming year. Next everyone in the student council is broken up into groups by grade, each group discusses what they would like to see at this year's dance. 
Another common method to make decisions when planning an event like this is the process of elimination, and voting. Once there's a set plan, everyone gets a job that they will work on.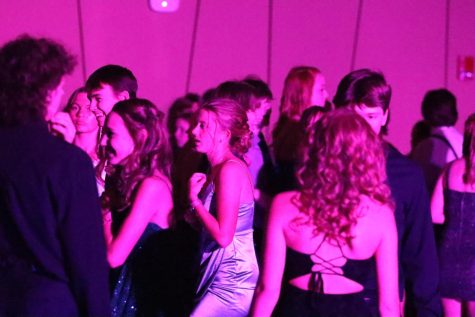 Aker says "Expect to be dancing, expect to be socializing, expect to have a good time."
This year the student council decided to send out a music survey to all the students, to get feedback on what songs should be put on the playlist, but ultimately what songs are played is up to the DJ. 
"Fall ball is more for the students, so I don't have the student council do as much work for it, because I want them to enjoy it as well."
All of the music and food vendors are planned by Francisco. She does the majority of the behind the scenes work for this event, to make sure everyone has a good time including the student council members.