One Last Shot
Journalists Submit Photo Frenzy
As a last assignment, students in the Spartan Spin were asked to take five photos inside each of their homes and five photos outside their homes. As a class they discussed how photographs can portray the unique era of the COVID-19 pandemic, which has kept schools and businesses closed while students have had to shelter at home with the rest of their families. During the assignment, students had to watch announcements declaring no face-to-face graduation. Meanwhile the Wisconsin Supreme Court overturned part of Governor Ever's stay-at-home order, thus paving the way for many businesses to start opening. At the end of May 2020, students embraced spring with relief as they watched the days of online learning dwindle, approaching June 6, when Superior High School would deliver its first ever virtual graduation. Below you will see how SHS student journalists perceived their friends, online learning, families, nature, and graduation as well what they did in their remaining days of schooling from home.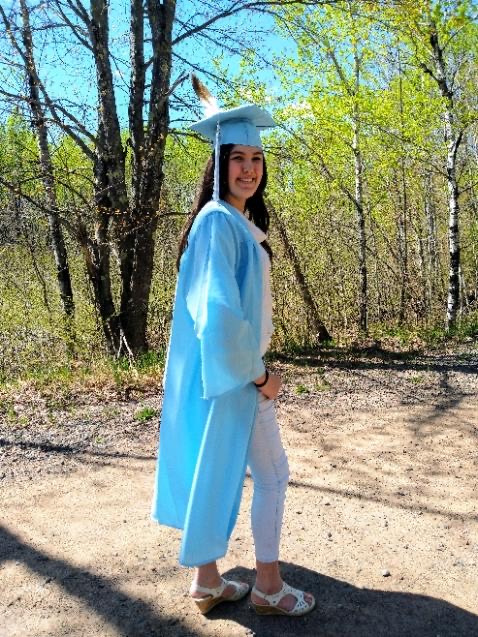 Senior Brianna Thorson poses for her graduation picture in her cap and gown, May 20. Due to not being able to walk across the stage on June 6, Thorson put her cap and gown to some use by taking grad pictures. Thorson took the day to get pictures on Gregerson road where there are no houses and not a lot of traffic to social distance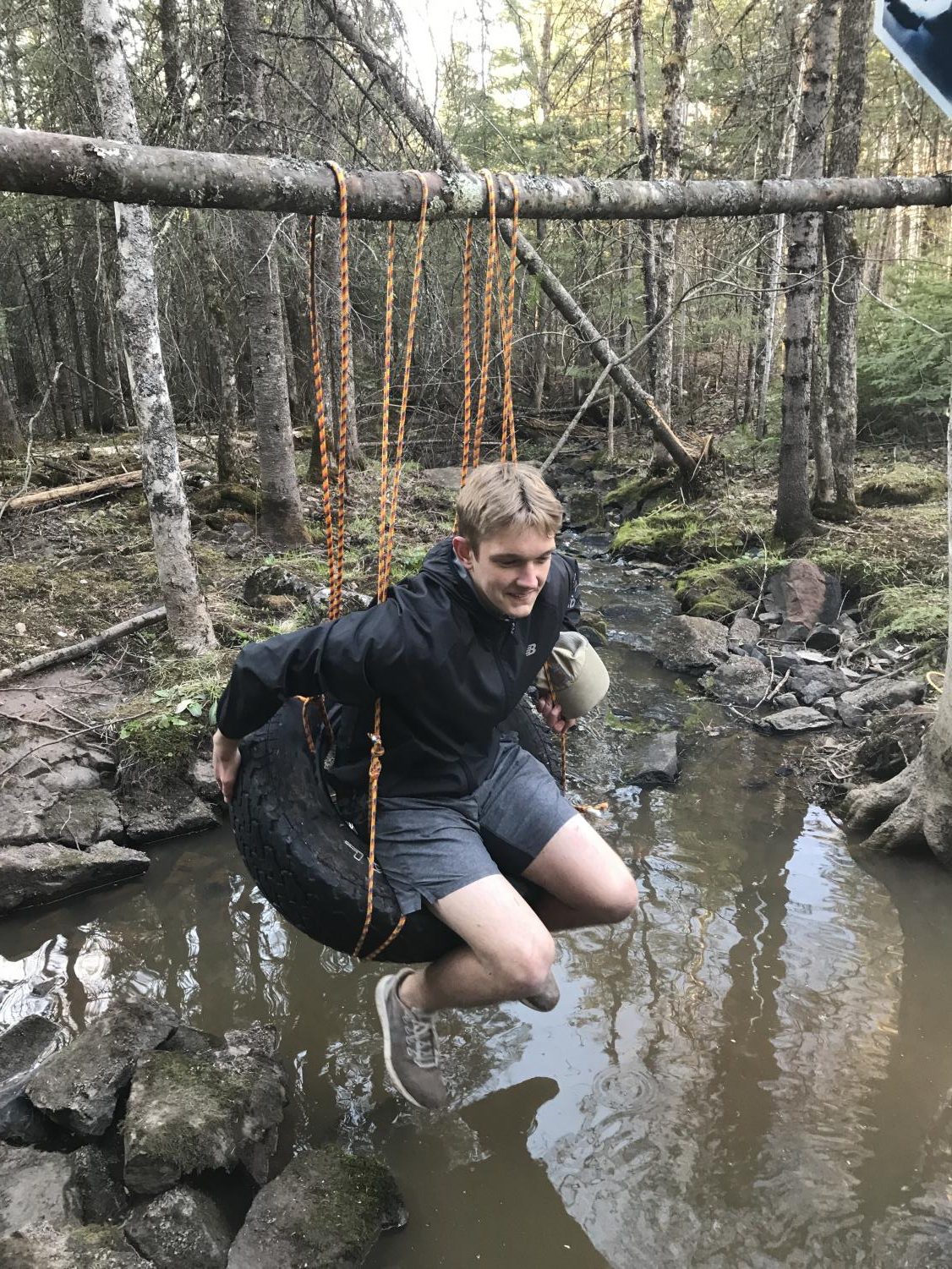 Senior Kallahan Kappes sits in a tire swing he and senior Brennan Morrissey built on senior Gunnar Hansen's property over Memorial Day weekend. Photographer: Brennan Morrissey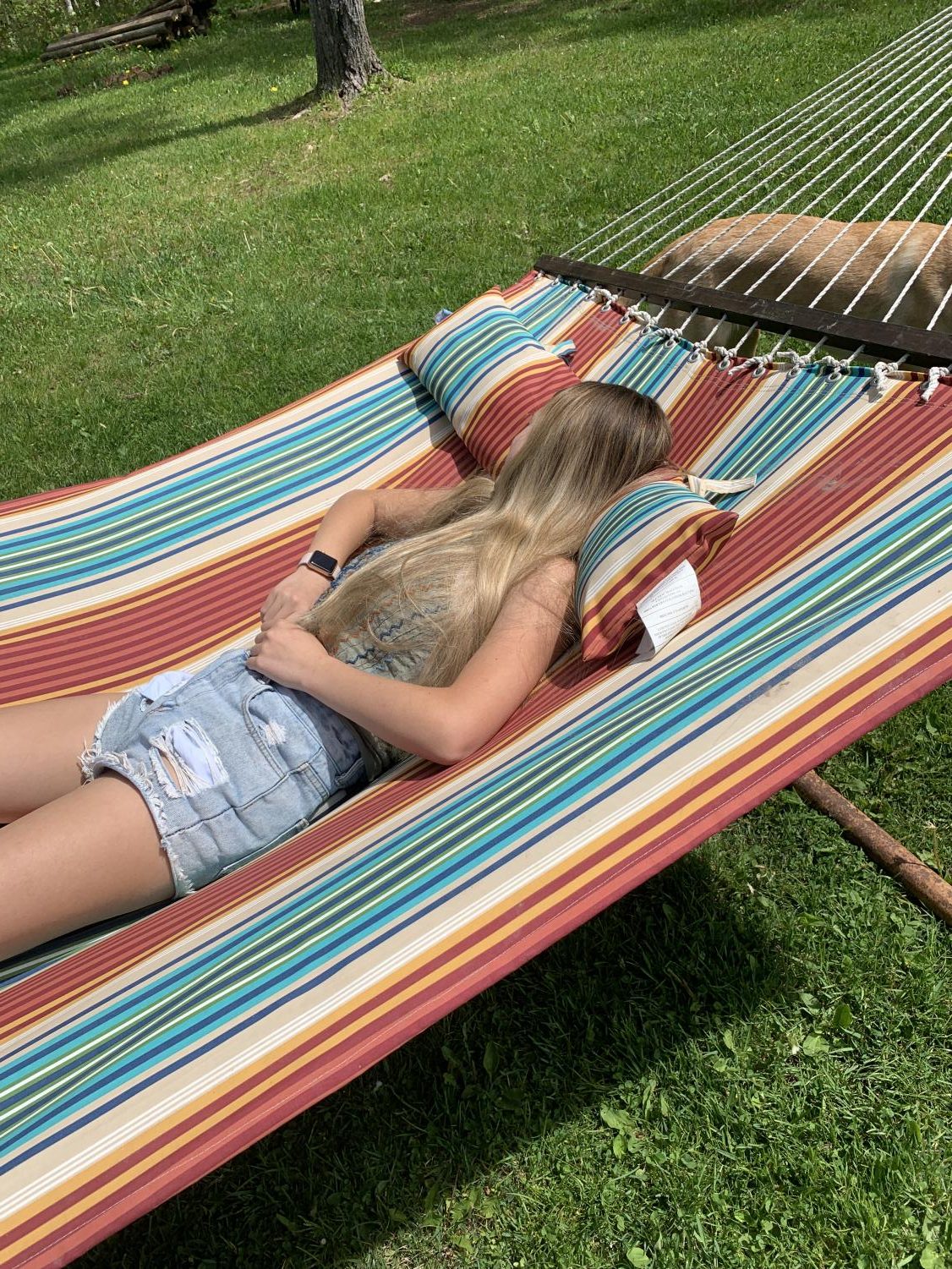 Freshmen Presley Kalin lies down in her hammock soaking up the sun and enjoying the outdoors in her backyard on May 28.  Photographer: Carter Kalin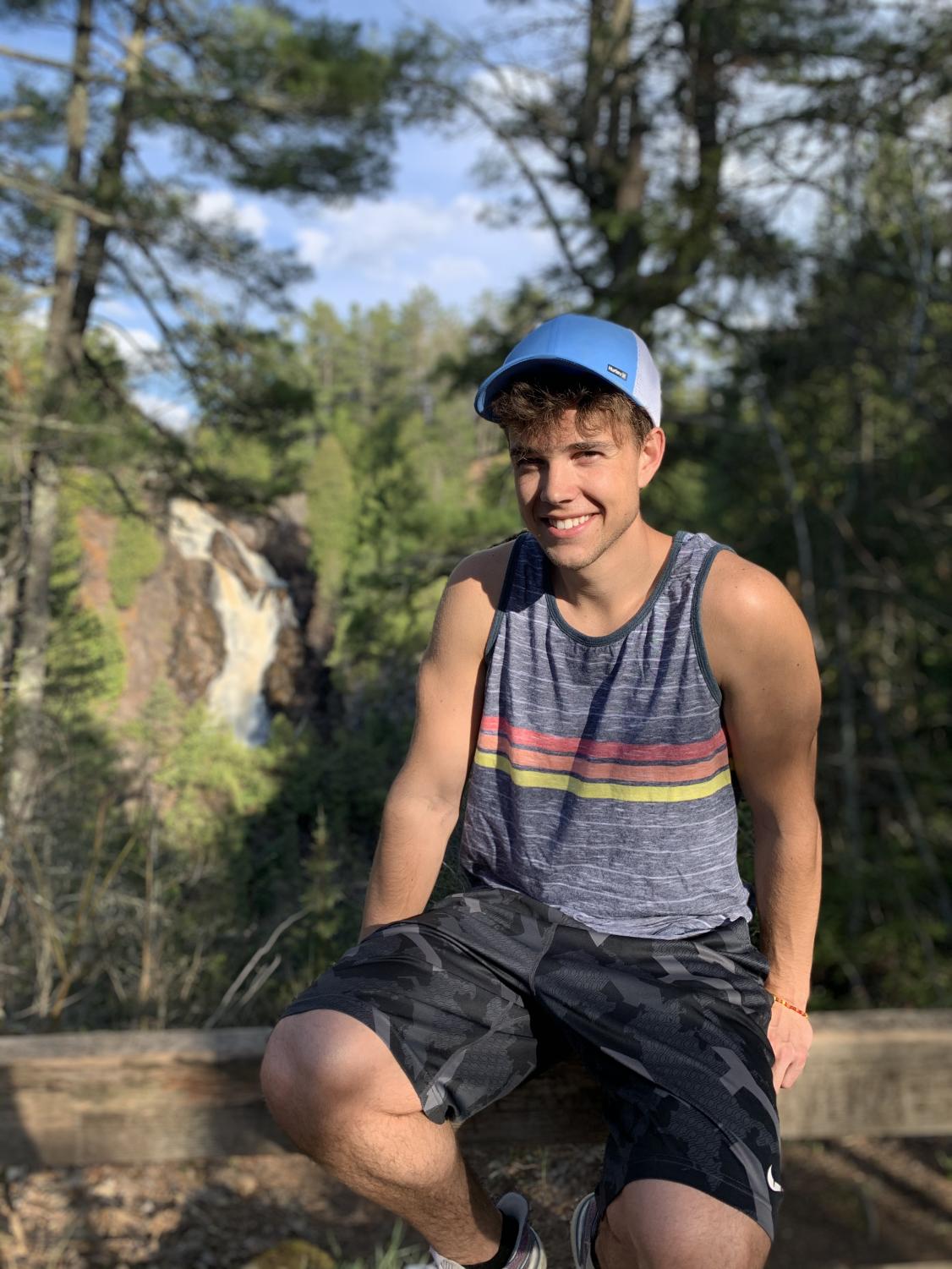 Junior Matt Nault's brother Trevor got bored and rode his bike 7 miles to Pattison State Park to glance at the beautiful scenery of the largest waterfall in Wisconsin, May 5.  Photographer: Matt Nault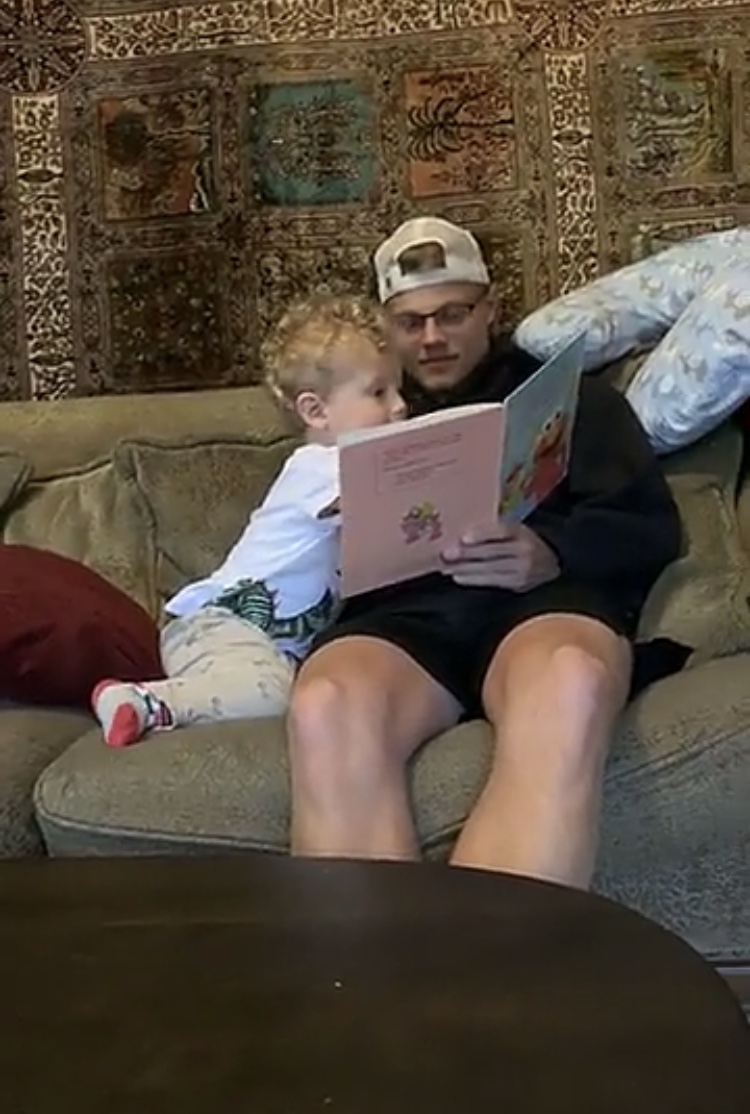 Senior Brennan Morrissey reads a book to his younger cousin Teddy Reif in the family room on his birthday last week. Submitted Photo.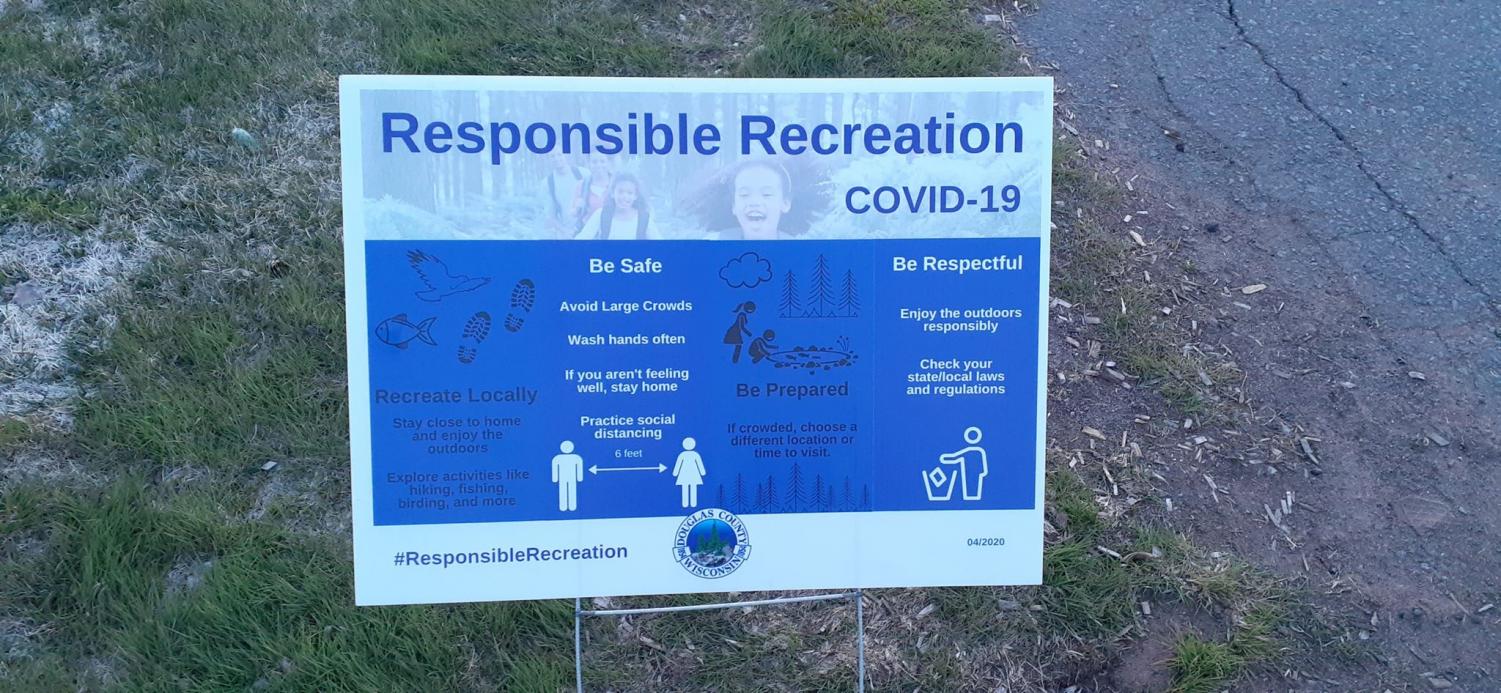 A sign titled "responsible recreation" is posted by the playground in Central Park. The sign gives information regarding coronavirus safety to park users. Parks are one of the few places that have been opened during the Coronavirus Pandemic. Photographer: Kaydence Young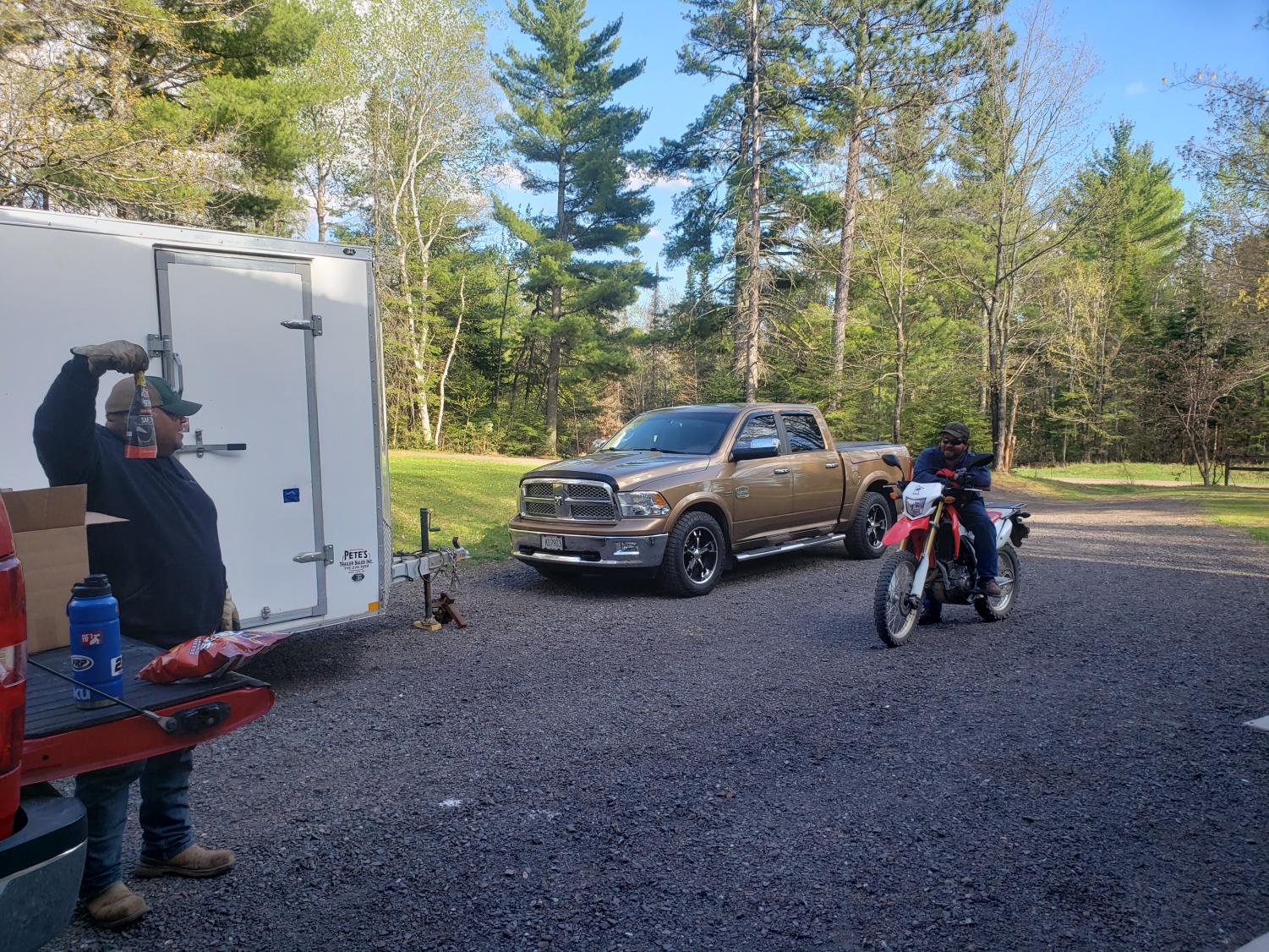 Tom Morris Jr. talks at his home with friend Paul Hartel while social distancing on Thursday, May 21, in Foxboro, WI. Morris and Hartel were following social distancing guidelines in order to slow the spread of the virus.  Photographer: Dale Summerfield Jr.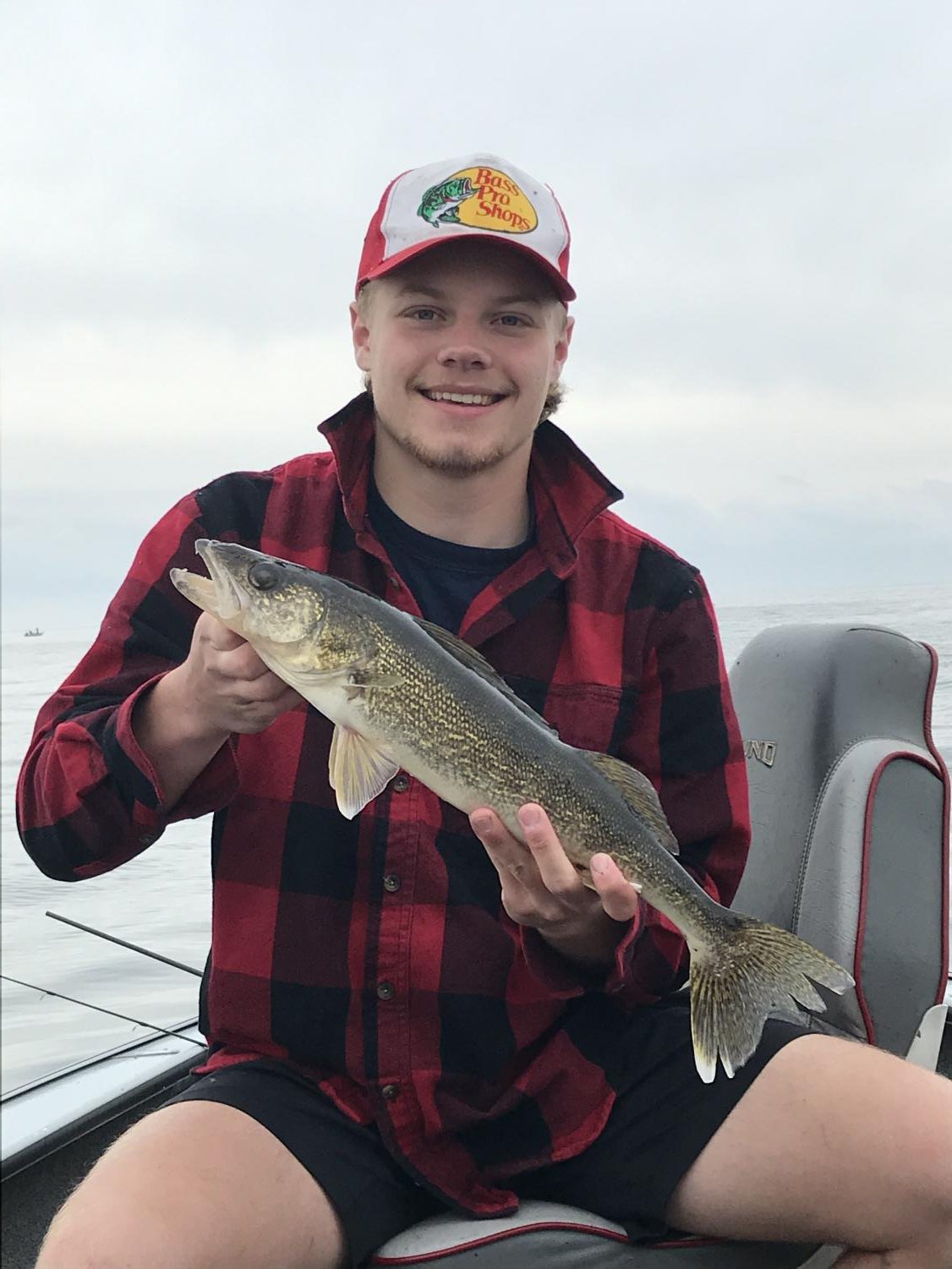 Senior Brennan Morrissey holds up a Walleye he caught while fishing on Lake Mille Lacs on Memorial Day. Submitted Photo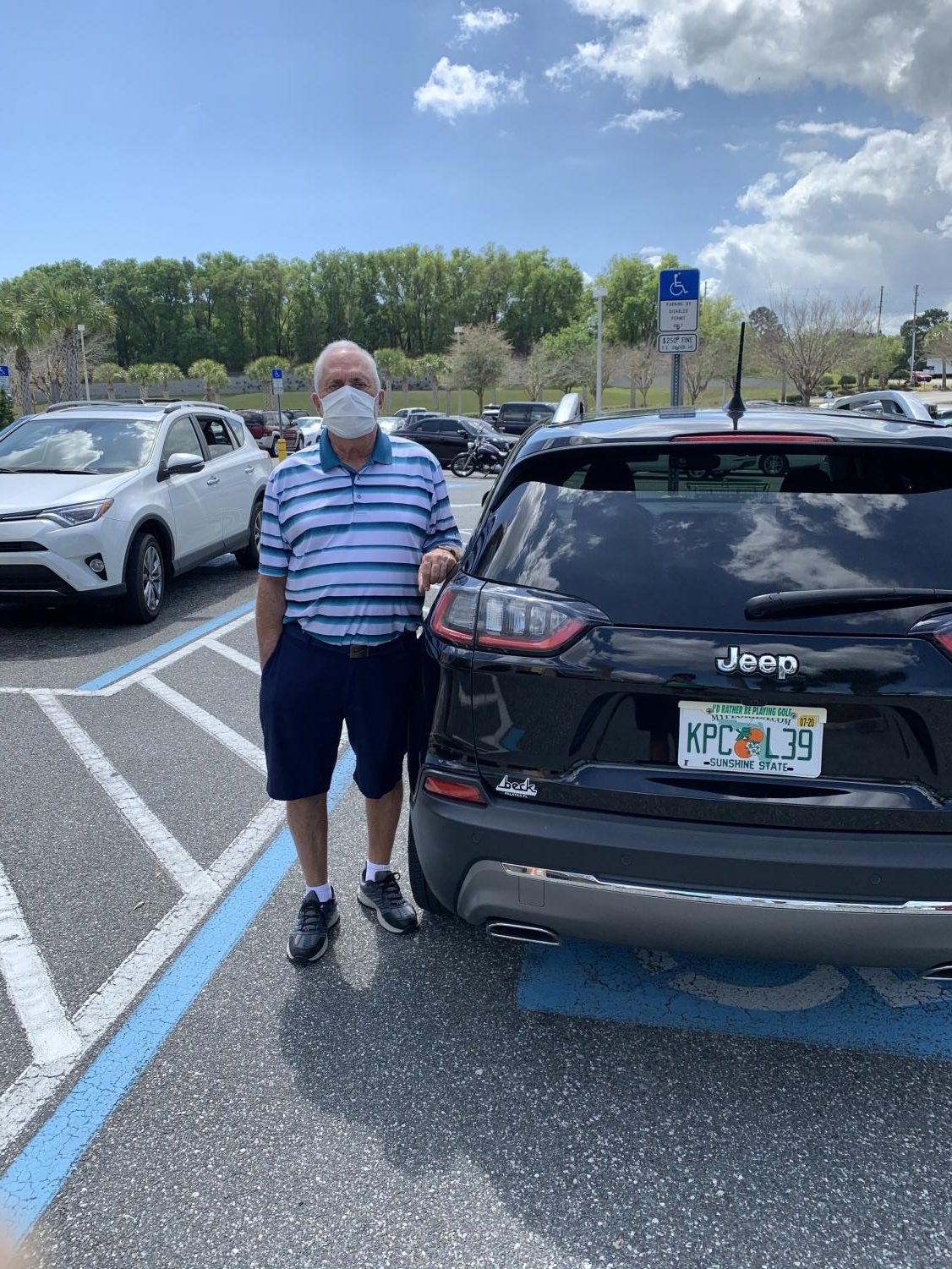 Junior Matt Nault's uncle is seen wearing a mask before he goes into the grocery store to keep himself protected from the virus, Mar, 22. Some stores require you to wear a mask in their store now.  Photographer: Matt Nault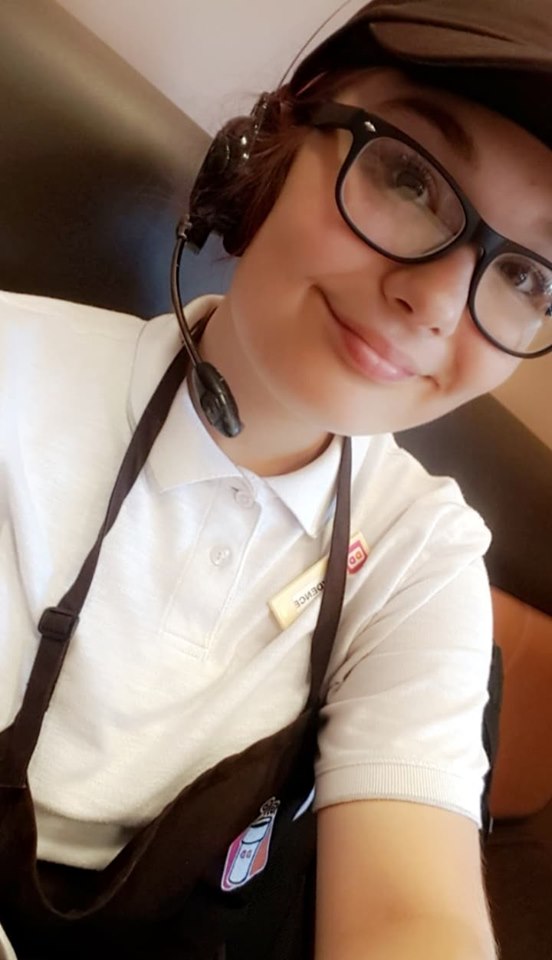 Dunkin' Crew member Kaydence Young has been working throughout the stay-at-home order put in place by Tony Evers on Mar. 25. Employee's have not been required to use masks, but wear gloves and wash hands between switching tasks. Photographer: Kaydence Young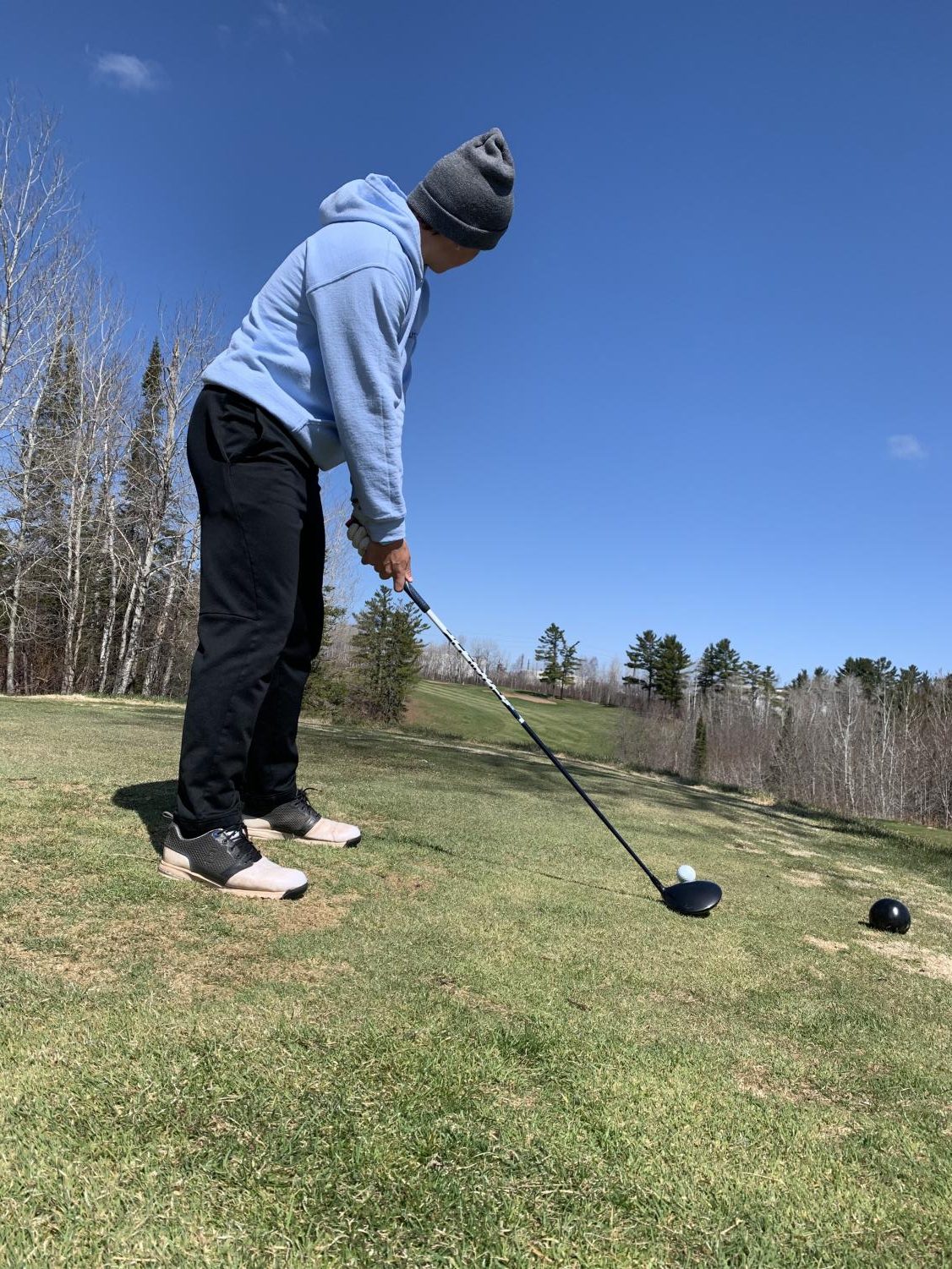 Senior TJ Sitek is looking towards the fairway before he hits his ball at Nemadji Golf Course in Superior Wisconsin. Since golf courses have opened up this is a way for him and myself to stay busy and entertained, May. 19.  Photographer: Matt Nault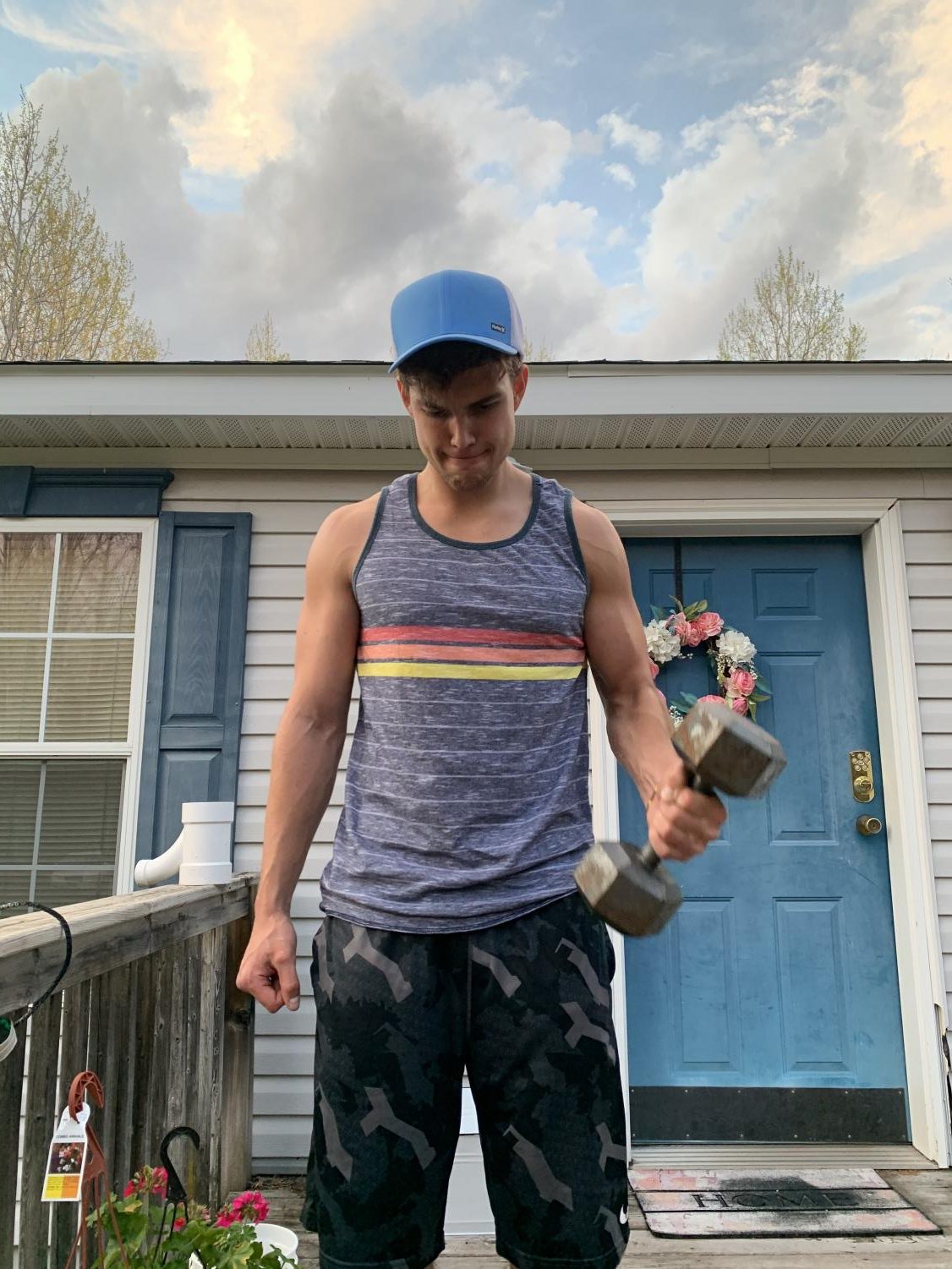 When the gym wasn't open, junior Matt Nault and his brother Trevor started to improvise and used the dumbells they had to stay active and in shape, May 10. Photographer: Matt Nault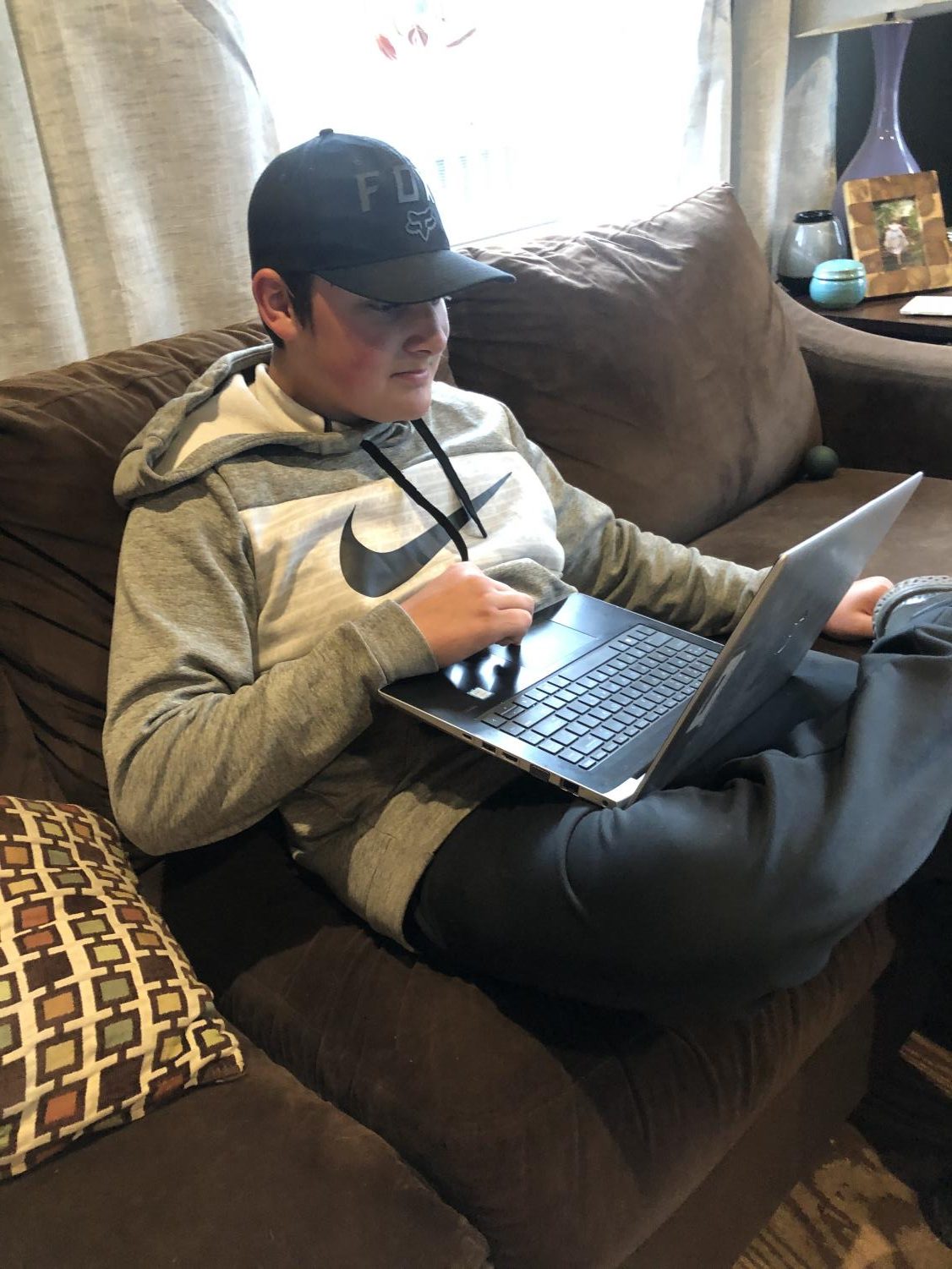 Eighth Grader Aiden Ward does his science homework on the couch on Thursday, May 21. Photographer: Cole Glaus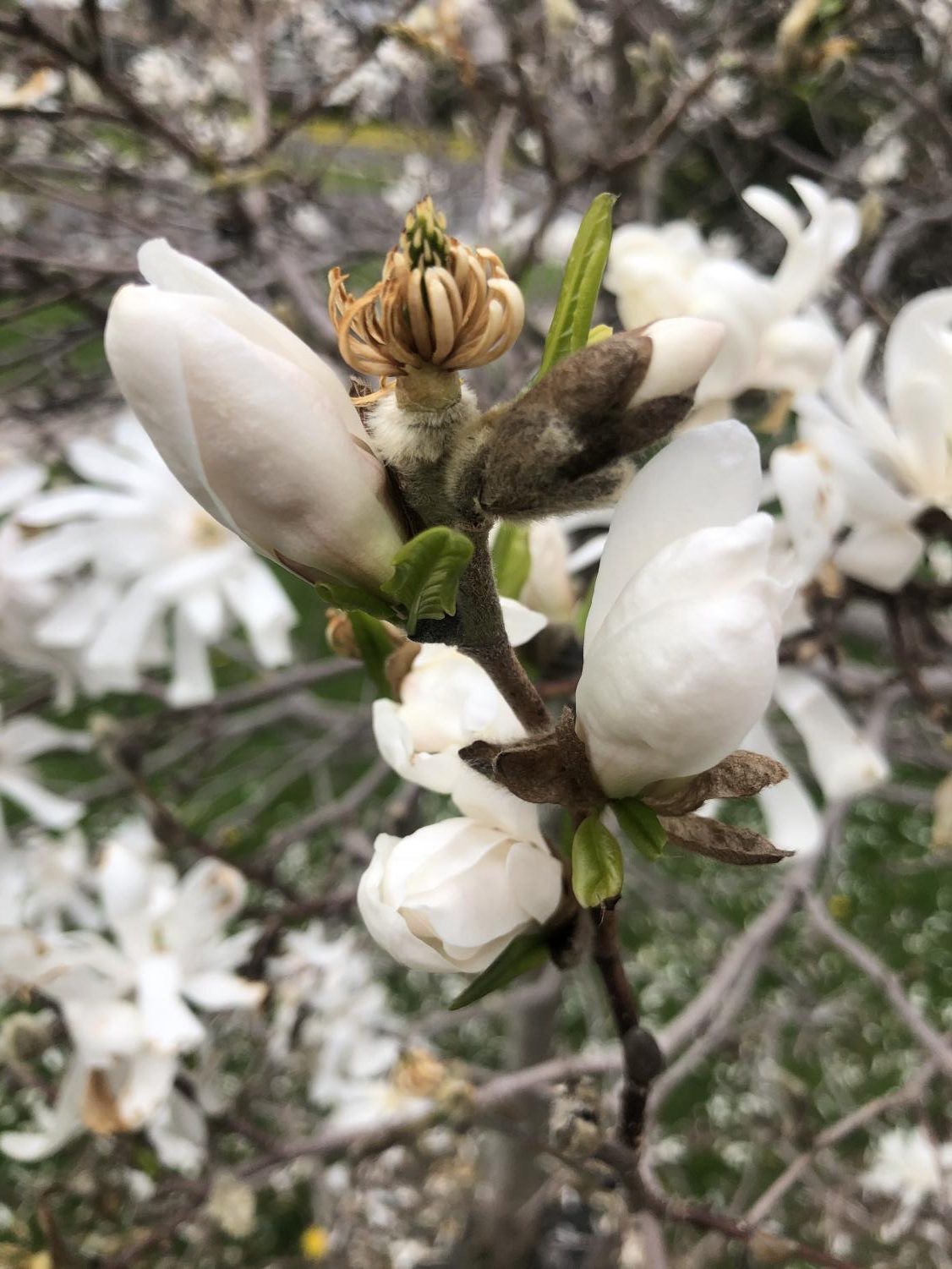 The flowers start to bud on the trees Friday 22. Even though the world is in a pandemic, nature and wildlife are still changing before the start of the summer. Photographer: Cole Glaus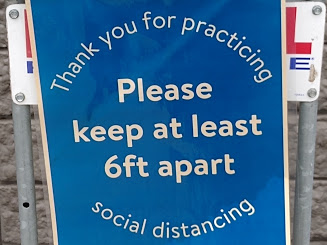 A six foot social distancing sign hanging up at Walmart thanking people for following the social distancing guidelines. Walmart is one of many stores to encourage social distancing and helping to slow the spread of the virus.  Photographer: Abby Avery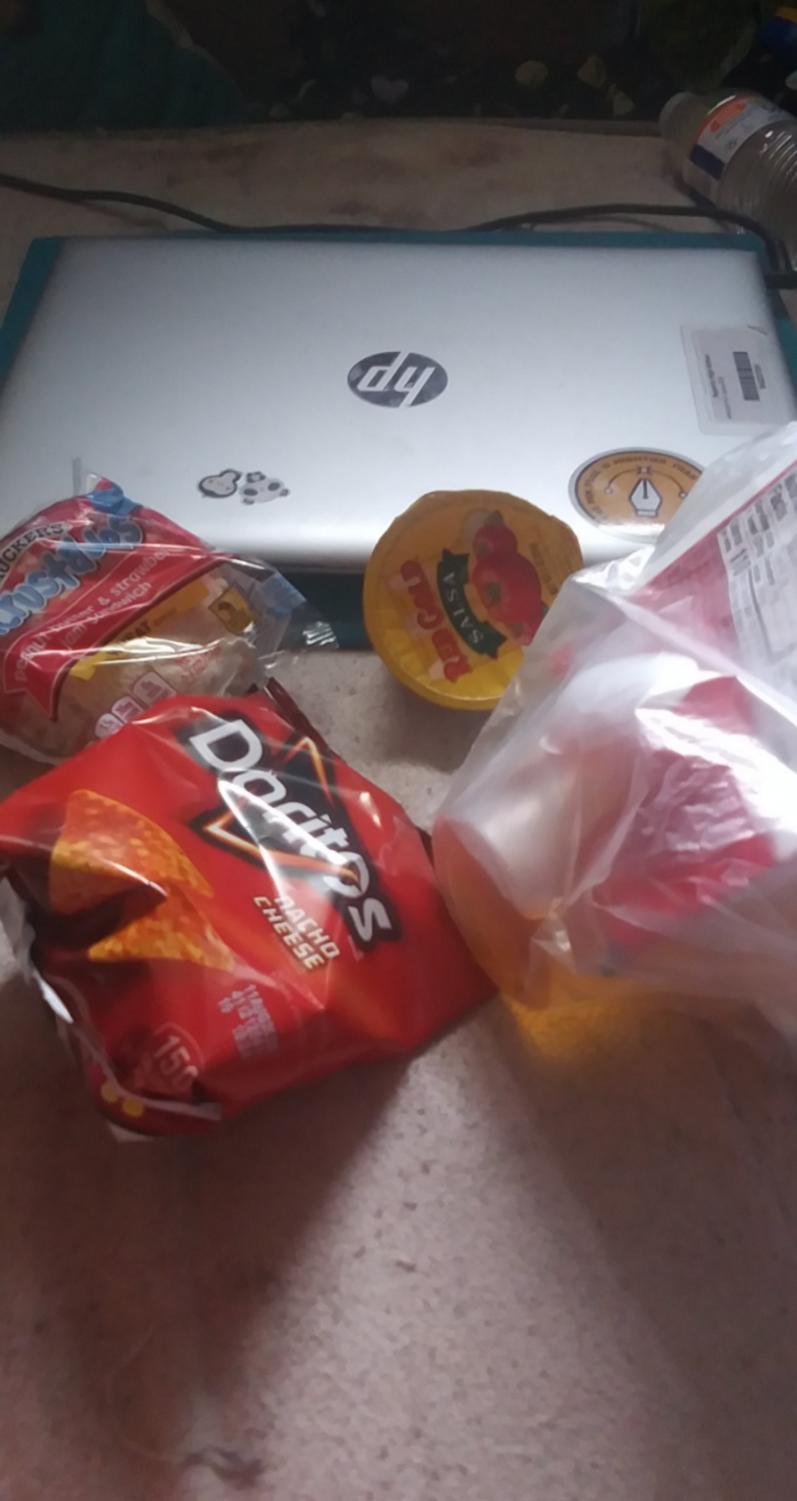 Friday's lunch given by the school's bus drivers sitting by a computer May 22. Photographer: Armella Lane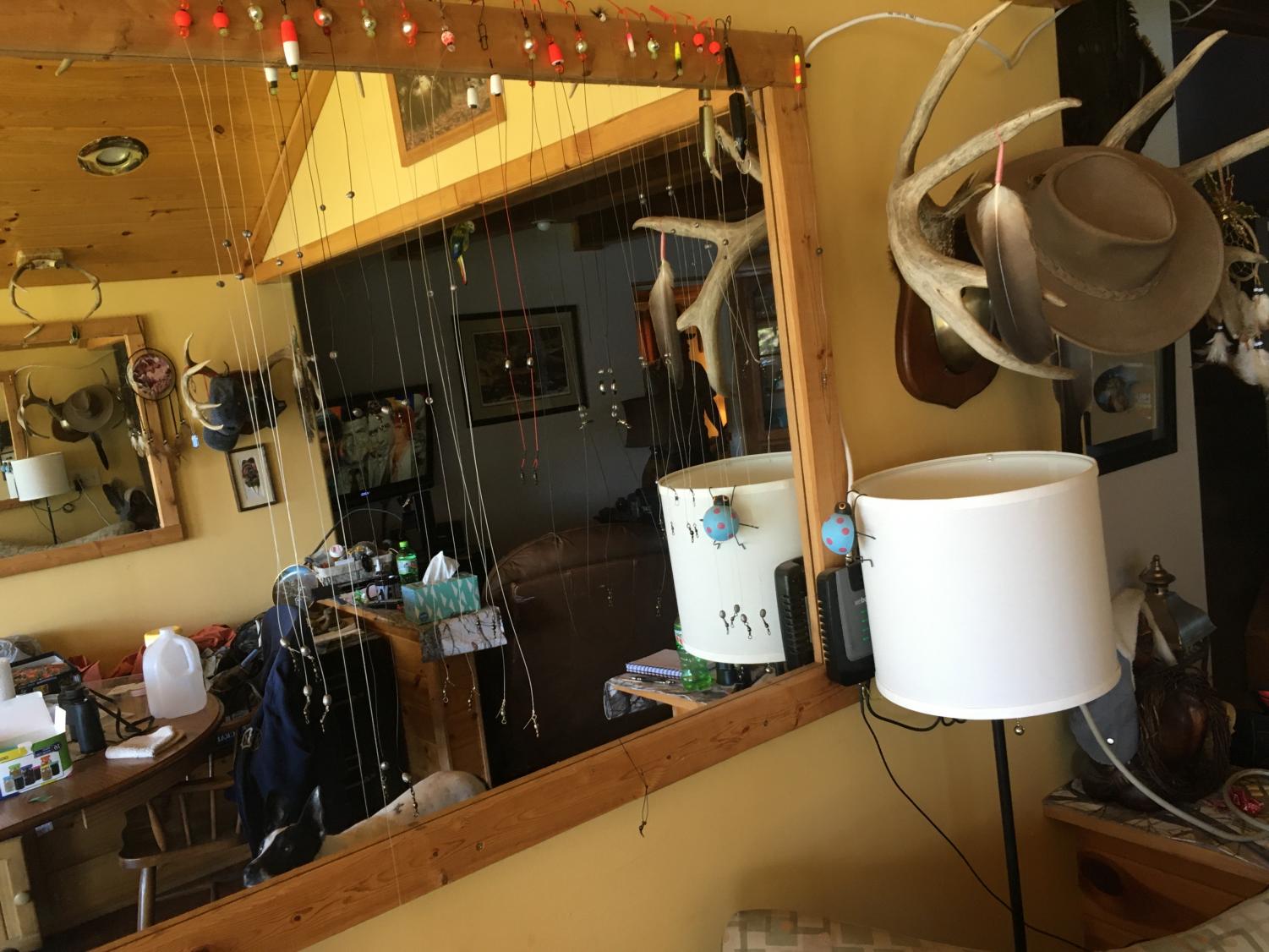 Fishing season started a few weeks ago, homemade fishing lures are hung up on the mirror ready to be put on a pole and catch a fish May 21. Photographer: Brianna Thorson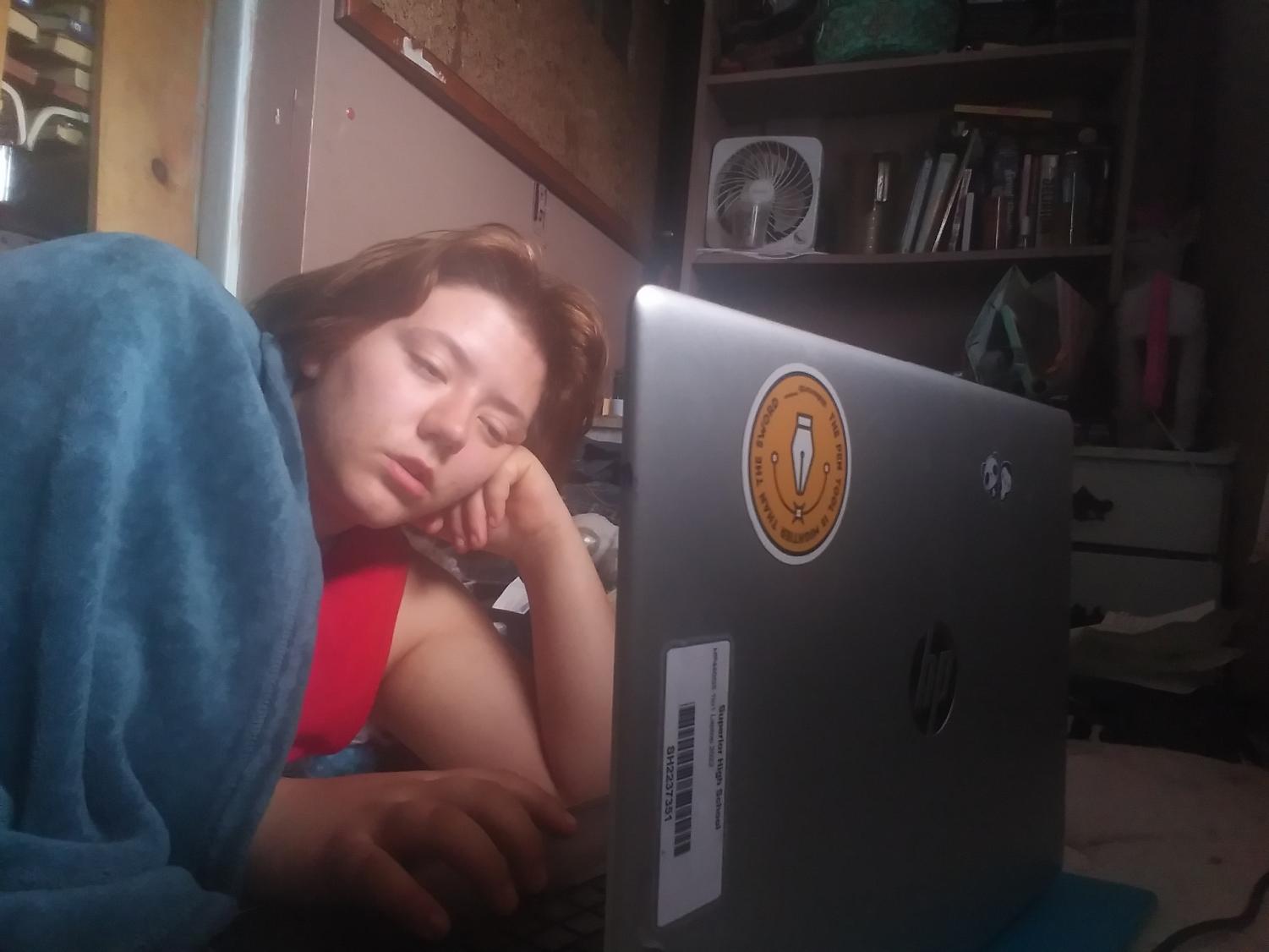 Sophomore Armella Lane lays at her new "desk" while doing homework May 22.  Submitted Photo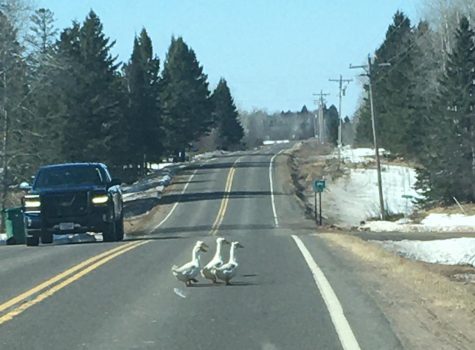 Traffic jams look a little different during quarantine, not a lot of people are out and about but there are a lot of ducks crossing the road on County Road B.  Photographer: Brianna Thorson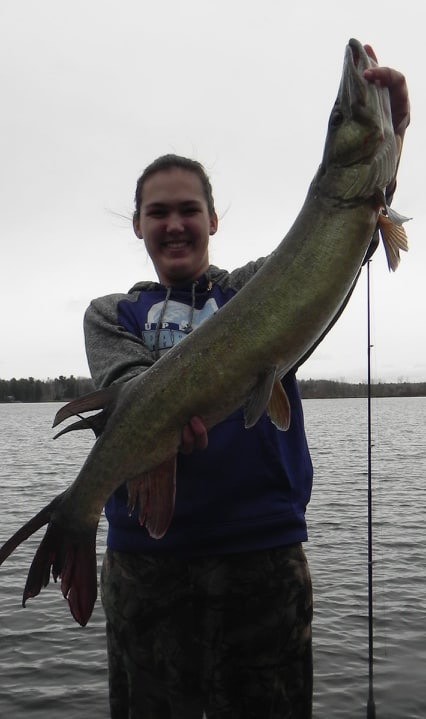 Senior Brianna Thorson holds a 38 inch Muskie that she caught off her dock on Lyman Lake, May 18.  Photographer: Donald Ross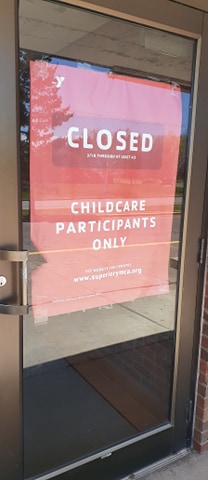 The YMCA gym has been closed since Mar 17 due to the stay-at-home order. Only those that need child care can use the facility.  Photographer: Kaydence Young