Get to know your cafeteria staff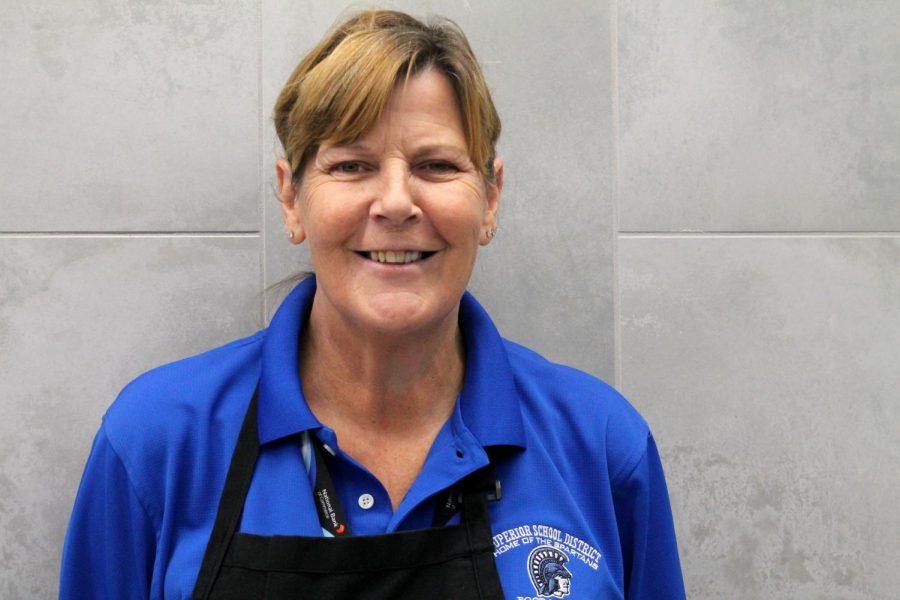 By Brayleigh Keliin, Reporter
November 14, 2018
This year, Kym Nepper will be working in the food industry for her twelfth year. Her journey didn't start in the food industry though, Nepper was the first woman hired to work full time for the city of Superior.
"I used to work for the city of Superior, I was the first woman hired full time, I used to drive truck, plow snow, blacktop, you name it, I did it." Nepper said.
After finding out she was pregnant, Nepper decided to leave the city work behind and planned on being a stay-at-home mom.Shortly after looking for a part time job she came across food service, and has been working within the industry ever since.
"It's not so much preparing the food, it's the kids coming through my line." Nepper said.
Outside of work Nepper enjoys camping, four wheeling, and spending time with friends and family, preferably around a fire. In her spare time, she goes to her 89 year old father's house to cook,clean, and spend time with him. Nepper enjoys shopping as well and recently began enjoying rummage sales.
Nepper prides herself in family and is beyond proud of her daughter who is completing her fourth year in college as she pursues her dream to become an ER doctor.