Oct. 3, the Varsity Girls golf team competed in Eau Claire for the sectional golf tournament at the Wild Ridge golf course. 
Before competing in the sectional tournament, the team participated in the regional tournament in Chippewa Falls. They placed 4th in this tournament allowing them to move forward to sectionals.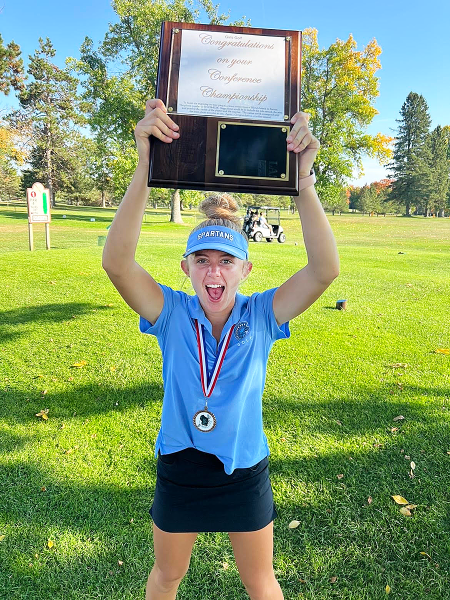 junior Brynn Johnson is the second player on varsity, as well as one of two captains of the Girls Varsity Golf Team. As captain one of her roles is to make sure that her teammates are giving 100% effort. 
In Johnson's next season she has personal and team goals she wishes to achieve.
"Hoping to go back to sectionals as a team, and maybe make it to state individually," Johnson said. 
In regionals, the top five players competing had to make sure they were shooting well and stayed low enough for them to make it past regionals to make it to the sectionals in Eau Claire.  
Junior Tara Stratton is also a part of the Girls Varsity Golf Team and competed in regionals and sectionals. 
   "The team and I were very happy and excited that we were moving onto regionals. It was a hard season but we all pushed through and ended great in sectionals, I wouldn't want to end it                                                                           with anyone else," Stratton said. 
During the sectional tournament, the girls golf team played against other D1 schools, including those who moved on with them from the regional tournament. They placed sixth out of eight teams. 
The team did not make it past sectionals, but they ended the year with being conference champions tied with Hayward.