Ecology teacher takes on Antler lab
Ecology teacher Donald Polkinghorne conducted a lab in class on identifying and analyzing different types of antlers on Nov. 4, 2022. According to juniors Mason Larson and Lucas Williams, Polkinghorne takes the class subjects very seriously. Occasionally he will take the students outside, giving them the chance to see nature, and ask questions about what they see, instead of learning about it all in an indoor classroom setting.
 "[Polkinghorne] is really into nature and outdoorsy things like this," Larson said.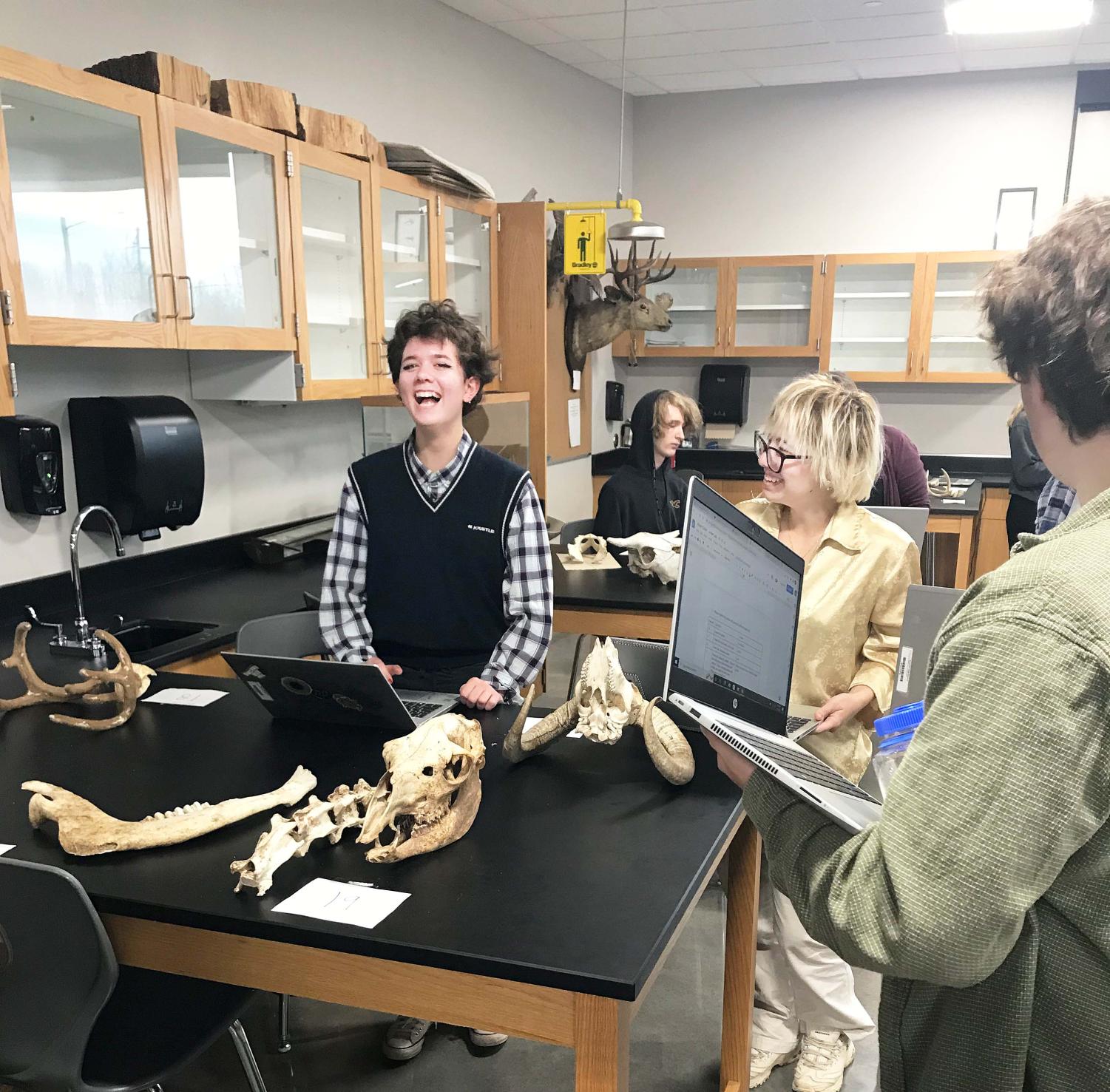 Polkinghorne's students filled out a worksheet about a few different kinds of antlers. Students counted the points on each set of antlers, which may identify the age or fitness and health of these animals.
The lab took multiple days, but students are having fun with it. Many are looking forward to working on this lab more, and learning more about the antlers. 
"We are looking forward to continuing this lab and learning more about it," Williams said.
Polkinghorne's students were studying elk, moose, and red deer, along with white tailed deer. Ecology students were shown the different sizes of antlers for each animal. Larson and Williams explained things Polkinghorne has taught the students about the different types of antlers, and how they correlate to the age or experiences of the animal.
"He taught us how to count points," Larson said.
Polkinghorne has shared his passion towards this lab, shown in how he's taught the students to count the points, identify the animal, and estimate the age of the animal using the antlers. Multiple ecology students shared a liking of the subject, and willingness to learn more about it, all because of the effort Polkinghorne has put into teaching this class. The class is looking forward to getting back into another lab like this.