How journalism changed and shaped me
I discovered the true meaning and effects of journalism on April 26, 2018, when I was eleven years old. Early that morning, an oil refinery, the only one in the state of Wisconsin, had exploded. As a young child, I had little idea the scale of the disaster, even when I looked out of my window – until I had tuned into local news.
There, I got to see and hear perspectives I couldn't have known any other way. It was as simple as turning on my TV and switching to our local NBC channel, and right then and there, I learned about what was burning, the evacuation radius, and the safety hazards and locations affected – all within a matter of minutes.
In the days following the incident, I had begun to extremely appreciate the hard work of those journalists that spent nearly their entire day braving the risky situation to bring residents and families like mine the information we needed to stay safe – and I had begun to ponder over whether this was something I wanted to pursue.
I became fascinated with the idea of bringing a community the information that affects them that they could obtain via easy means – a TV, or even a phone. I had already been a big fan of videography and editing since I was very young, about eight years old, so nearing the end of 2018, I had decided that this was the career I wanted to pursue.
My interest in journalism continued on since the date of the refinery explosion, and since then, I had been watching and keeping track of the news on a day-to-day basis. In the summer of 2022, I decided to carry out something that would help me to practice my skills, and decided to create a documentary about the thing that inspired my journalism passion, titled Superior Strong: The Superior Refinery Explosion. I was unsure about the success of it at first, but in the end, it gained a lot of attention, and I gained so much experience with interviews and journalism, that I even ended up on the front page of the Superior Telegram for it.
Journalism is one of the most beneficial and important careers one can pursue, but there are some things I've learned about it that have helped me along the way, and that are crucial to be an amazing and successful journalist.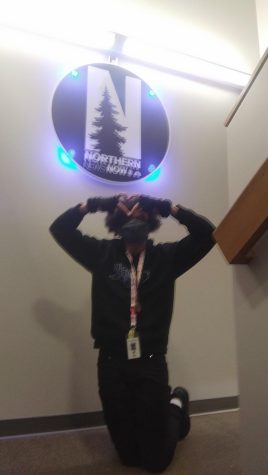 One of the biggest things you should work on if you want to pursue journalism is to be community-oriented and aware of things happening in your community. This can be done by simply tuning into TV news, your local newspaper, local police, fire, and government newsletters, etc. Part of that, too, is being good with people. I was – and still am – a big time introvert, but over the time, I've learned how to get better at interviewing figures for stories by simply going out and talking to people.
Something else you should do if you really want to be a better journalist or a better writer is to job shadow professionals and study their work. I've done a few job shadow days so far, and the amount of info and experience you obtain from doing that is insane. Shadowing reporters specifically is better for those who want to be better journalists. 
Two big things that have been extremely crucial factors in me getting better at my skills are looking at "day in the life" videos or blogs of official journalists or taking journalism classes in college, or even high school if possible. Taking the Spartan Spin has definitely been a positive affect on my skills, because despite it just seeming like another high-school extracurricular activity, I've gained so much experience by going out and writing my own stories. And two of the people who have been a big help during my time at the Spin are my teacher Elise Hintzman, and our volunteer advisor Jed Carlson, a photographer from the Superior Telegram, who are both brutally honest – something you also need if you want to be a successful journalist.
Journalism has been a big part of my life for a long time, and I am committed to bringing people the information they need, and am committed to telling the truth to them. Being a journalist is something to take seriously, it's something we should appreciate, and is something we should aspire to be, and, evidently from me, you can be a journalist very young in life.