Taylor Swift ticket sales cause chaos across nation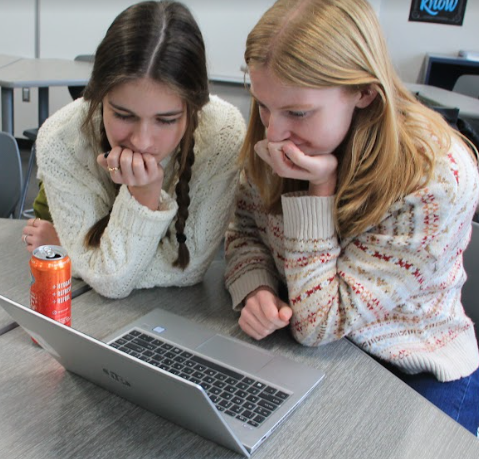 Hundreds of thousands of Taylor Swift fans across the country rushed to the online ticket distributor Ticketmaster on Nov. 15 in an attempt to score presale tickets to her upcoming Eras Tour. 
The 'Eras Tour' will be Swift's first tour in four years. It is notably her first return to the road since the release of her "Taylor's Version" rerecordings of old albums Red and Fearless. It also comes just after the release of her tenth studio album Midnights. The aptly named tour will feature numbers from all eras of Swift's career. 
In a post made to Instagram on Nov. 1, Swift described the tour as "a journey through the musical eras of my career (past and present!)"
Die hard Swifties, as the fans call themselves, first had to sign up to receive a presale code as early as Nov. 9. Then, when the Verified Fan presale opened,  fans entered their codes and waited for hours in a queue on the Ticketmaster website. 
When they finally gained access to the actual ticket purchasing page, many fans were still unable to find available seats in the stadium venues. 
Some fans, including seniors Ava Denninger, Regan Miley, and Maddy Verdoljak, tried again on Nov. 16 during the Capital One Exclusive Cardholder Presale. Unfortunately, the three were unsuccessful. 
"I got on the Capital One sale right when it opened, and by the time I got out of the queue, probably an hour later, they were all sold out. Every single ticket," Verdoljak said.
Denninger, Miley, and Verdoljak resigned to try and snag a few seats at one of Swift's two dates at US Bank Stadium in Minneapolis MN. Swift will perform there this June during the General Public Onsale, which was scheduled for Nov. 18.
After the presales closed, worry began circulating about ticket availability for the public sale. 
"We thought, if we can't even get the Capital One presale then there's no way we're going to be able to get general sale tickets because everyone wants those," Verdoljak said. 
The Swifties' fears were realized when Ticketmaster announced that the public on-sale had been canceled 
"extraordinarily high demands on ticketing systems and insufficient remaining ticket inventory to meet that demand," in a statement released to Twitter on Nov. 17.
This announcement was met with outrage and heartbreak from would-be ticket buyers. 
"I was so upset because I really love Taylor and wanted to see her… I haven't recovered," Miley said. 
While there are some tickets still available on resale sites such as Stubhub and Seatgeek, prices span from $500 to five figures for low-grade seats. 
Despite the odds, the Swifties refuse to give up hope. Hanging on to the possibility of reasonably-priced tickets becoming available on resale sites such as Stubhub as the concert dates approach, all they can do now is wait.