Dan Conway Classic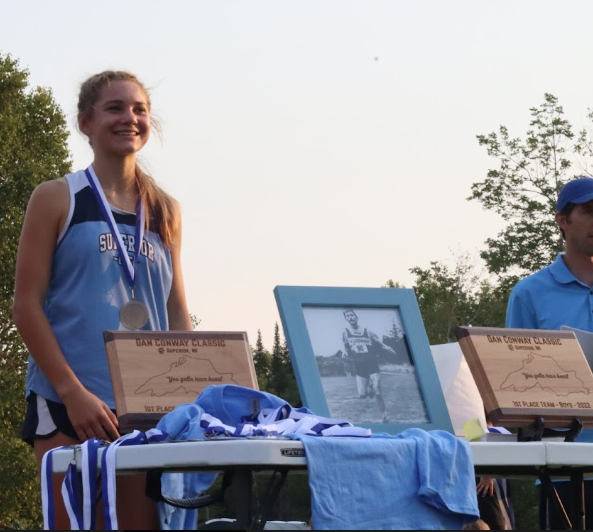 Cross country kicks off with our first and only home meet of the season! While the Dan Conway Classic is typically held at the Nemadji golf course, this year however, it was held at the Pattison Golf course. 
So, who is Dan Conway? If you ask Mr. Sims he will tell you, "He was a mentor, he was a friend, and he was a coach". While he was a coach for cross country here at SHS for many years before Mr. Sims took over. He was also an outstanding runner; hosting his own mini-meets as well as claiming multiple running world records under his belt even at an old age. 
Of course there is much more to Dan Conway's story that we can't cover here. So if you'd like to dive deeper into who he was I will redirect you to his book, "Carry on Regardless" written by Dan Conway himself.
In other news, Tayler McMeekin also had an incredible 1st place finish at this meet setting a new season PR of 20 minutes and 16 seconds.