Free services for all students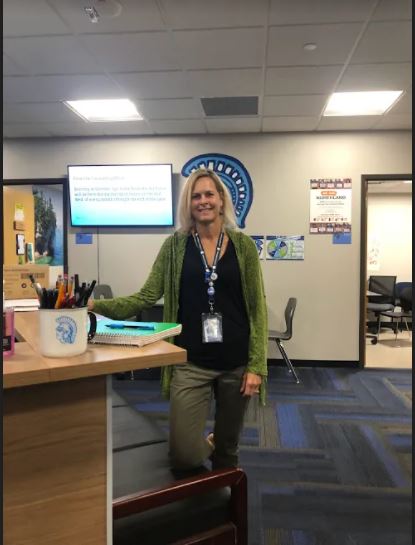 The middle and high schools are actively helping our students recover after the COVID pandemic, providing free lunches for all students, free bus passes for the DTA and free rides on school buses, and access to the clothing closet.
All students are receiving free meals, regardless of their financial status. All students are allowed access to the clothing closet. All students are allowed to ride the DTA to school, or any other place, regardless of the day or time, during school or on the weekends. In the past, these resources were only available to those within a certain area of income.
"Usually, students either come to us directly or parents will contact us or in some cases teachers will," Counselor Wendy Nelson says. "We will check in with students and we will let them know what we are able to help with."
Typically, students or parents are the ones to bring up their needs to a counselor, however, if a teacher notices something seems to be going on, they will bring it up with another adult who can assist the student. The adult tends to be a counselor who will then join the student for a check up and let the student know there will be things they can do to aid the student and their family.
"There's plenty of people who need free lunch who weren't able to get it before," Freshman Tessa Christian says.
The school buses help many students who need to get to school, and without them, a large number of students would not be able to get to school in a timely manner. They would then get in legal trouble and it would only be harder for the students to get to school.
"Students become kind of classified under what's called accompanied youth. Meaning they're not with their parents or guardian, they're with maybe another adult, or a variety of reasons. And so students that fall under that classification, in the past we've been able to provide free lunch, bus passes or transportation," Nelson says.
An accompanied youth is typically a child who doesn't live with a parent or guardian. Sometimes the student is living on their own, others are doubled up with another family. The reasons can vary depending on the situation. Alerting adults to a student's needs is essential.
"As part of a pass program, the city of Superior has agreed for students of Superior middle school and high school to get free rides anywhere they would like, whether they're in class, after school, on the weekends, and that's one of the things the city is doing," Bus operator Dave Clark says. "Partnering with the DTA helps students who may not have the resources, or the family resources to get places they need to go, whether that's school or to the store or someplace else."
To ride the DTA buses you need to use your student ID, the buses are to let you on and they will help you out if you are not aware of what to do for your first few trips.
"It's bringing more of the students in, so we're seeing more faces. And it's providing meals for kids who normally wouldn't get meals," Cafeteria Staff Member Hope Peer says.
Free meals provide students with food they may not be able to get in their living situation. This means students will continue to come to school instead of worrying about their next meal. The school also provides free breakfast and dinner for every student.
The school is open to help all students who need it, and taking advantage of what can help you is not a selfish thing. Using the resources given to you is expected. So ask for help if you need it, and the school will be happy to provide it.