Illuminated Snowshoeing
Staff members and their families gathered Feb. 20 in the School Forest to bond over hotdogs and snowshoeing.
Recently the Municipal School Forest hosted an event for staff members at SHS. This was a time for the staff to get together outside of school and to have a good time with snowshoeing as well as a camp fire.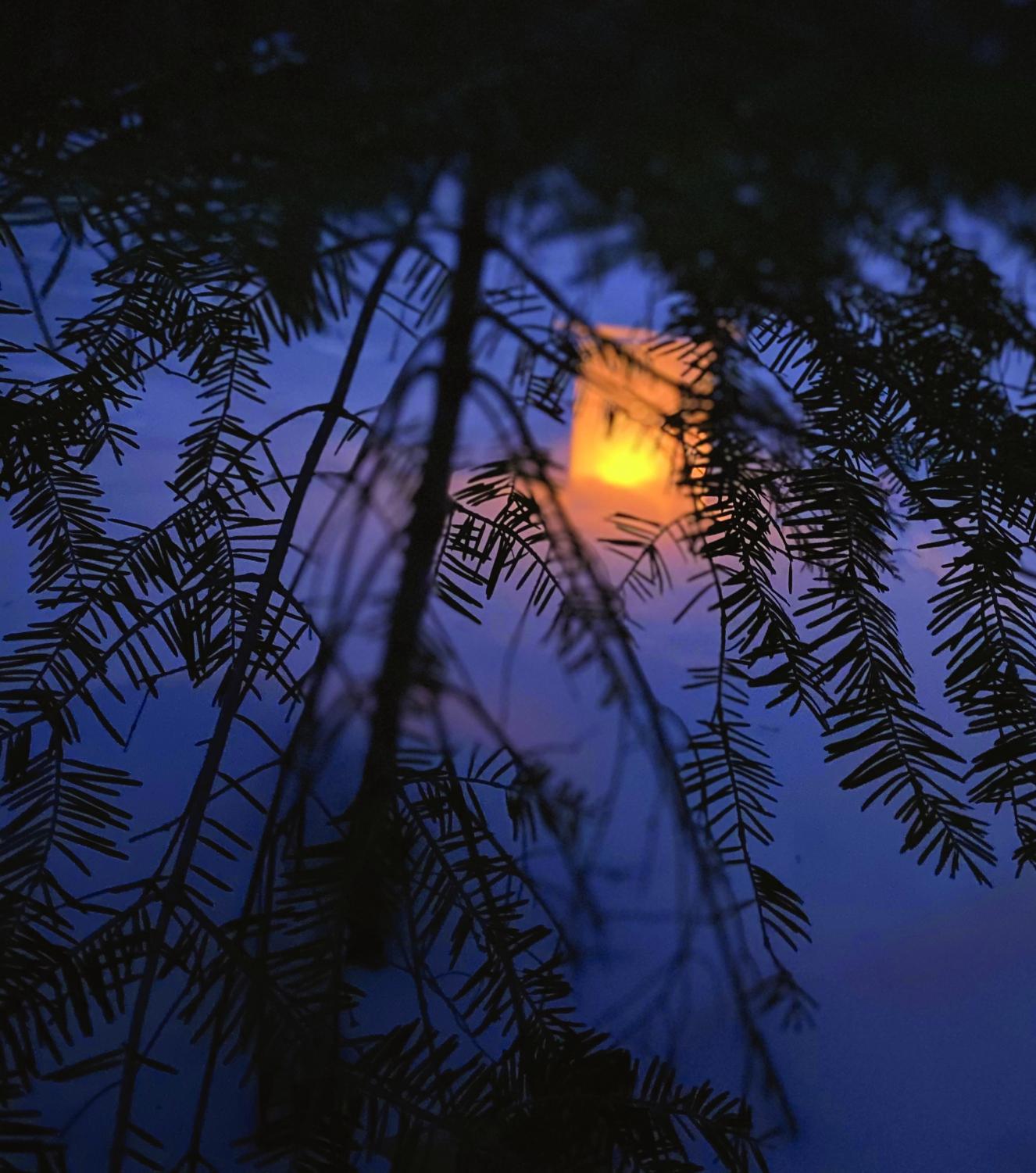 This Saturday Feb 20 event was hosted by science instructor Lori Danz as well as assistant principal Andrea Sorenson. Originally there was going to be two sessions but due to cold weather that morning there was only one session at 4 p.m. 
On a normal year science instructor Angela Johnson would take her students on a field trip out to the school forest. However, due to COVID she is unable to do that this year. 
"I miss being out there on the trails and in the forest, and I had never been out there in the evening before so I was excited to see what that was like," Johnson said. 
Johnson and other staff members also brought members of their immediate family to the school forest. Angela got to bring her son Aaron Johnson. Aaron says that the event gave him something to do other than to just sit at home.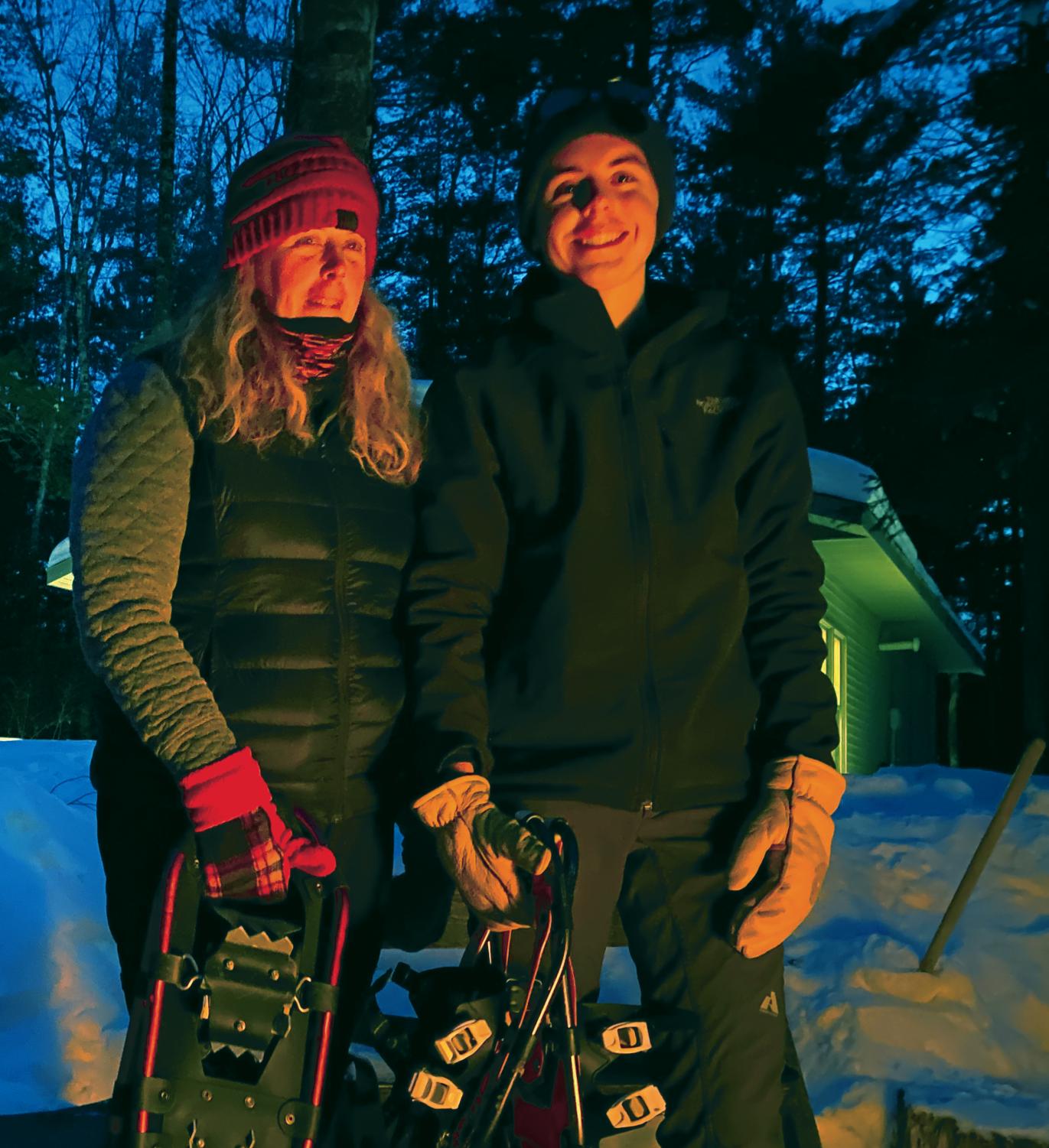 The party was a pretty good turnout. Danz says that there were over 30 people there including staff members plus their family members. The party lasted for more than three hours. 
"The last people left at around 8:00 p.m.," Danz said. 
Due to the pandemic there wasn't any major food at the party. Although Angela Johnson prepackaged some s'mores kits for kids who were there. Some people also brought their own marshmallows to roast over the fire.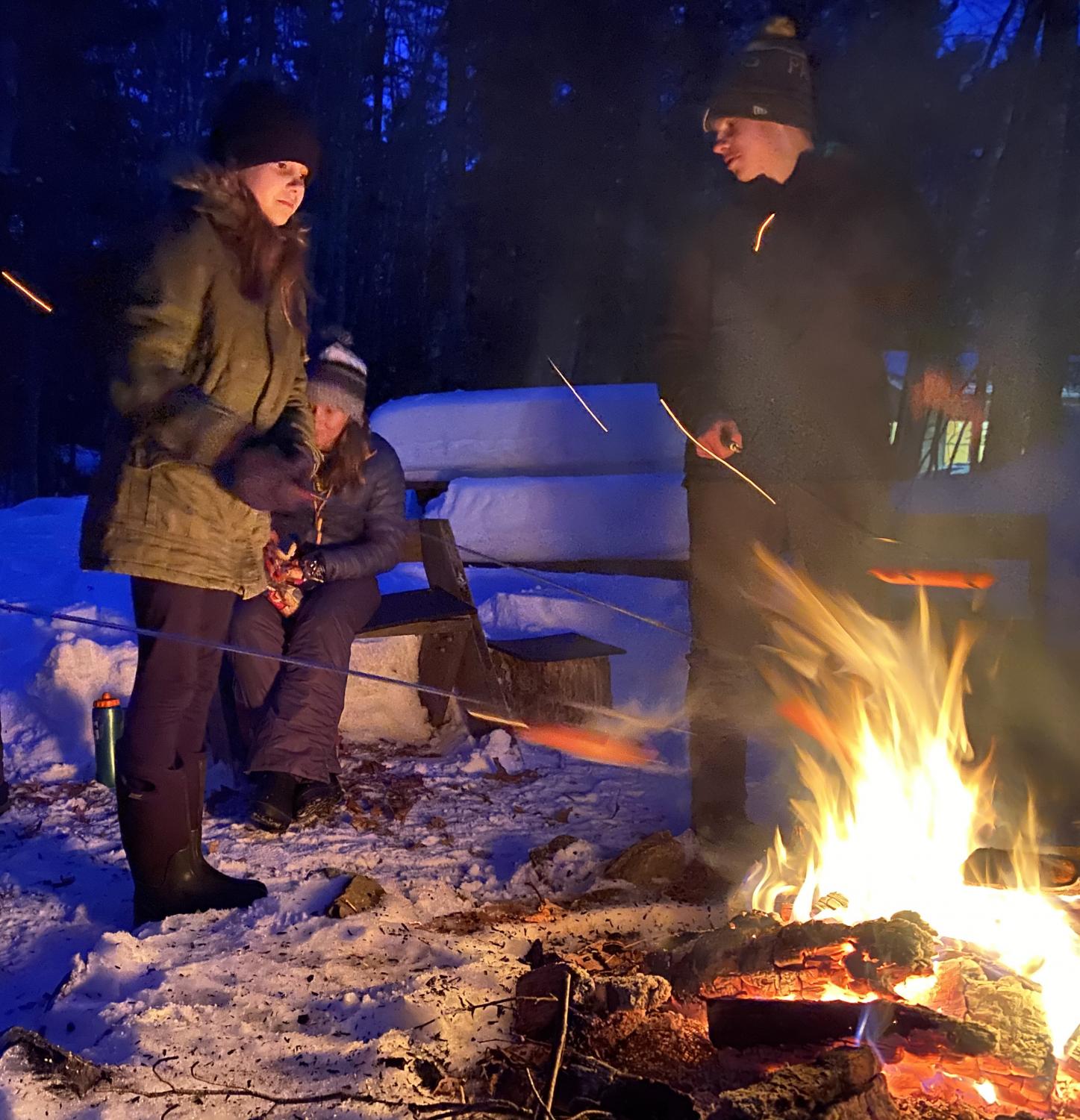 The party was a pretty good turnout for staff members to safely get together and bond.