Superior shut down Storm in shutout victory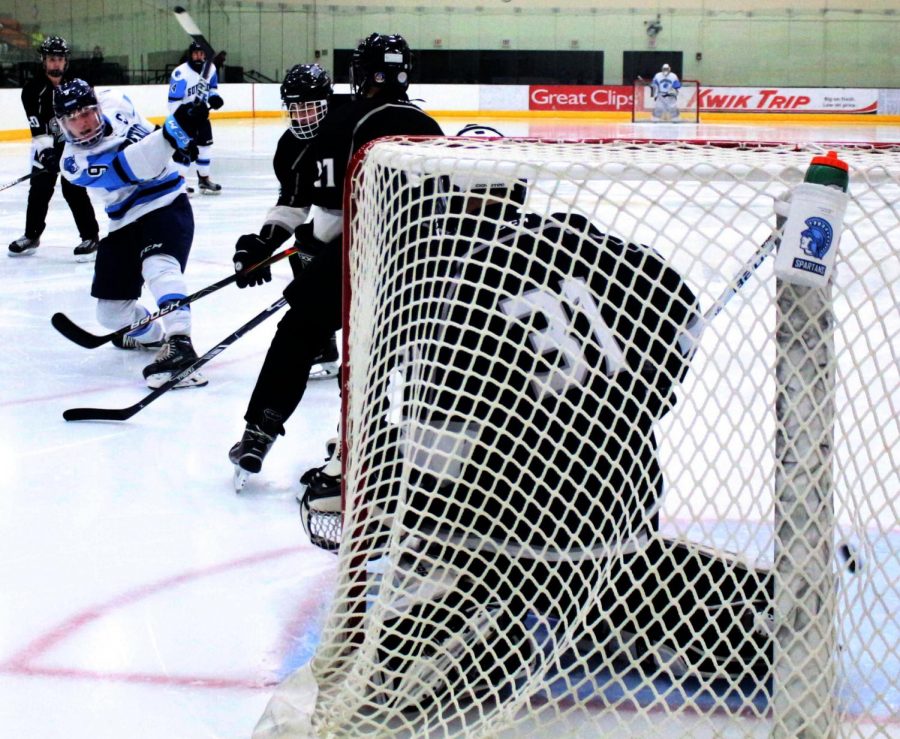 By Jared Running Jr., Reporter/Photo Editor
December 13, 2019
The Superior Spartan boy's hockey teams were back in action against the North Shore Storm at Wessman Arena with the night theme of camo.
The varsity came away with a shutout victory with a final score Superior 5 to North Shore 0. In the victory Superior senior goaltender, Jamin Durfee stopped 12 shots and senior Gunnar Hansen added his 6th goal in 6 games on top of 2 assists. In the victory came a milestone goal for sophomore Carter Kalin his first career varsity goal to cap the victory. Superior improves to 4-3 on the year, Superior also remains undefeated in play versus Minnesota based teams a perfect 4-0.   
Prior to the varsity game Superior's JV squad was in action against the JV of North Shore. Superior took care of business winning the matchup with a final score of Superior 5 North Shore 2.