Archer shoots senior year away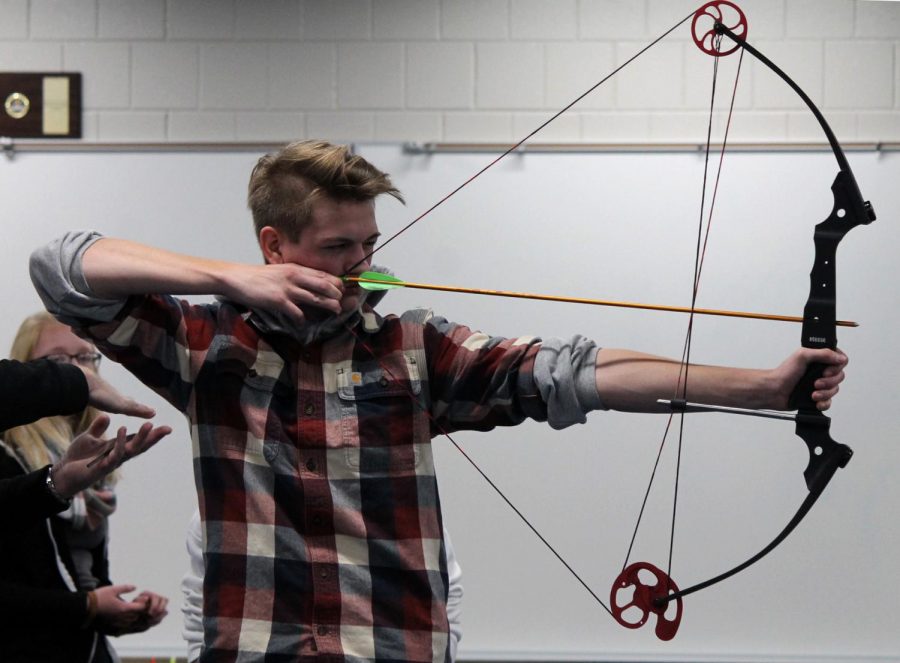 Senior Blaise Strom is on the archery team and has been doing archery because of his love for the outdoors. He has been in the archery club since his freshman year of high school. He shot before he joined the team as well. With the archery team, they have several competitions throughout the year and various competitors.
"We do state which is in Wisconsin dells and nationals which is Louisville, Kentucky. I've been down to Kentucky three times. I'm not the best of course in the state, but this year will probably be my fourth year down there," Strom said. "We did have Tailyn Bennett, which a few years ago she won first place for state in girls."
His archery career first started out with hunting, which he later joined the team because of his passion for it. He states that he learned more about archery from his leaders, Pete Conley, and Bill Renolds. He said they taught him how to have better habits and how to be a better shooter.
"The better habits helped me in my hunting. It was just my love of the outdoors that got me interested in hunting as well as shooting with archery. When I heard there was an archery club, I was like 'Sure I'll try it' and I have kinda been in on it since," Strom said.
With archery, it is not actually considered a sport, unlike sports like gymnastics or bigger sports like football. While it is not considered a sport, he still believes it is a lot of fun. While archery is outside of school, Strom said he believes the skills he learns and uses in archery could connect to school and what he does in school.
"You're aiming toward your goal so if you turned your aiming in archery to school, you could use aiming to achieve your goals in school," Strom said.