Spartan blankets coming soon!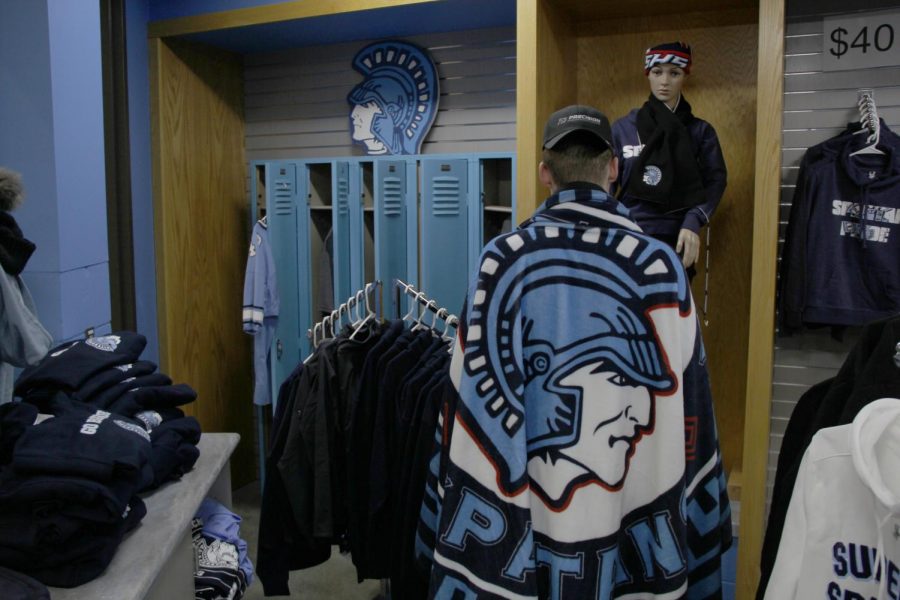 By Matthew Nault, Reporter
November 8, 2019
With temperatures dropping outside the Superior High School Spartan blankets are coming in hot. Next Wednesday, Nov. 13, the blankets will go on sale in the Spartan Shack, located at the southern end of the commons, just inside door S18 from 3:15 p.m to 6:15 p.m. The comfy throws are $60 and come with a new design centrally features the Spartan head logo. Cash, check or credit cards accepted. There is no list or pre-sale. It is first come, first serve with no limit to buy. If you can't make it, the Spartan Shack will have their annual Holiday Sale starting after Thanksgiving. The popular, thick warmers from last year had bigger lettering and more red coloring. This year the red is only a slight trim, as the major blue and white makes a return. So hurry up, throw your cash down and wrap up in a Spartan blanket before they are gone!