Council, DECA host horde at Halloween Bash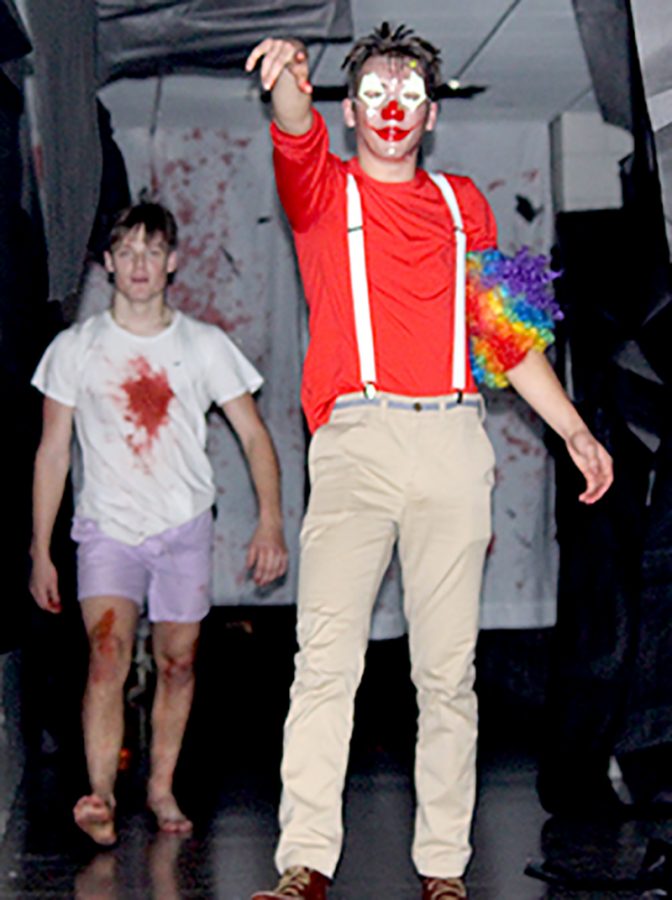 By Carter Kalin, Reporter/Online Editor
October 31, 2019
Student Council and DECA teamed up to put on the school's first Halloween Bash last night from 7-10 p.m.
Over 90 students showed up to walk the haunted hallway, play games, and win prizes. Students took part in Twister, Pin the Wart on the Witch, Cornhole, Toilet Paper Mummies, and a candy corn guessing game. 
" I thought it got off to a slow start but it was fun once it got going and should be an event that is continued and developed more throughout the years," Said Sophomore Hayden Wilson.
After the haunted hallway and games concluded at 8 p.m, Student Council announced the game winners and the raffle winners. 
The prizes included buckets of candy and a $50 Visa gift card.  The winners included Sophomore Hayden Wilson, Juniors Matt Nault, and Ben Hunter, Senior Tj Sitek and Junior Garrett LaBare After the announcements, there were two choices of featured films: "Hocus Pocus" and "Insidious," which drew the biggest crowd.  
"It went better than planned," said Student Council member George Hansen.
Hansen also said that he believed that with the number of people that showed up at the Bash, there will be many more of these in years to come.
Freshman Lilly Glenn was one of over 90 students who attended the Halloween Bash.
Chase Colby