Presley's apple bars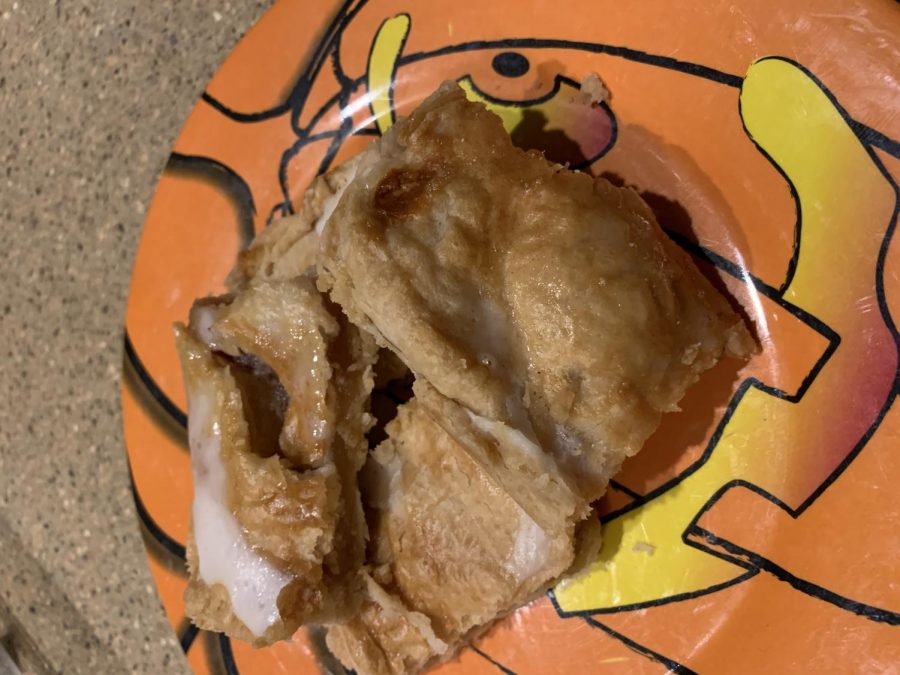 By Presley Kalin, Guest Chef
October 26, 2019
Ingredients
1 full package of Pappy's Pie Crust Dough
1 cup slightly crushed corn flakes
8-10 peeled and thinly sliced apples
1 tsp. cinnamon
2/3  to 3/4 cup sugar
1 egg white
Directions
Roll out 2 rounds of pie crust to fit a jelly roll pan on the bottom and a bit up the sides.  Place the dough in the jelly roll pan and top with the 1 cup of corn flakes
Mix sliced apples, sugar, and cinnamon and evenly place the apples on top of cornflake crumbs.
Roll out two more rounds and place on top of apples. You can pinch the edges of the pie crust and cut 3 slits in the middle of the top crust.  Brush crust with egg white that has been whisked.
Bake at 375 degrees for 50 minutes.  You may have to cover the bars with aluminum foil near the end if the crust is getting too brown.
Let cool slightly.  Mix powdered sugar and a couple teaspoons of milk and drizzle over the bars.
Cool and cut into bars.  Enjoy!!