SYFL's live entertainment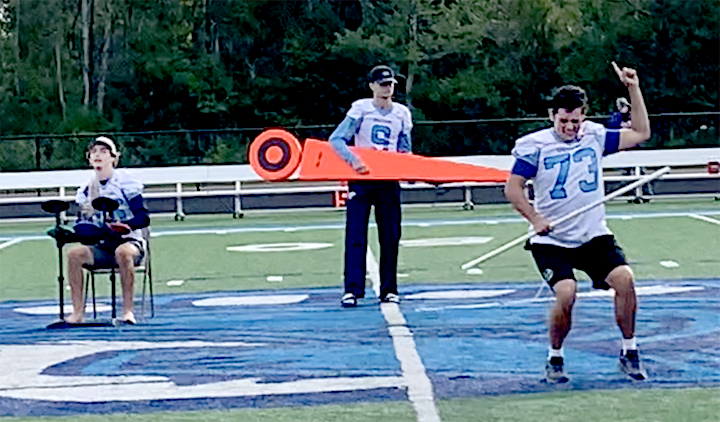 Four varsity players on the football team met up every Saturday morning at the NBC Spartan Sports Complex. They performed during halftime for the Superior Youth Football League. 
Senior Brock Bergstrom kicked off each performance with a song. Junior Jake Edwards played the drums using a drum set and his shoes as drumsticks. Junior Ben Hunter played air guitar using the line marker.
"Brock Bergstrom is a big part of the halftime show. Originally it wasn't really a show," Edwards said. "One time we thought it would be kinda cool to do like a band thing, so a few other guys and I went out and started jamming to some songs." 
Bergstrom was originally the only person out dancing. Sophomore Ben Moe came up with the idea of having a band perform. From that, the band Brock Bergstrom and the Chain Gang was formed. It now has become a tradition for these games.