Armella's Pumpkin Muffins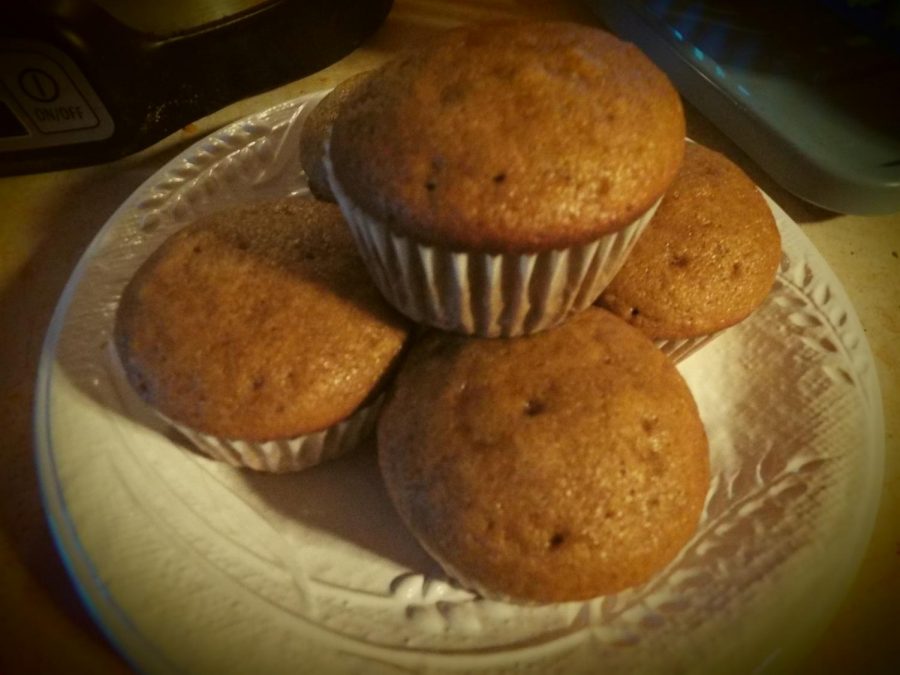 By Armella Lane, Spin Staff
September 28, 2019
The Recipe:
Ingredients –
3 cups all-purpose flour
1 tablespoon pumpkin pie spice
2 teaspoons cinnamon
1 teaspoon nutmeg
1 tablespoon vanilla
1 teaspoon black walnut flavoring
1 teaspoon caramel flavoring
2 teaspoons baking soda
1 1/2 teaspoons salt
2 cups granulated sugar
1 cup brown sugar
1 can (15 oz) 100% pure pumpkin
4 large eggs
1/2 cup vegetable oil
1/4 cup water or orange juice
Directions:
1. Pre-heat oven to 350 degrees F. Line or grease 24 muffin pans.
2. Combine flour, pumpkin pie spice, nutmeg, cinnamon, baking soda and salt in a large bowl.
3. Combine sugars, eggs, pumpkin, oil, juice or water, flavorings and vanilla into a large bowl. Beat until just blended.
4. Slowly add in flour mixture. Fold until all clumps are out.
5. Fill lined or greased muffin pans until 3/4 full.
6. Bake for 25-30 minutes or until a toothpick inserted comes out clean.
Other Notes:
1) You can replace the egg in the recipe using 1 teaspoon of baking soda and 1 tablespoon of vinegar.
2) You can replace the oil in the recipe with 1/2 cup aquafaba (the oil that comes out of beans when you drain the can).