Charli XCX drops exciting beats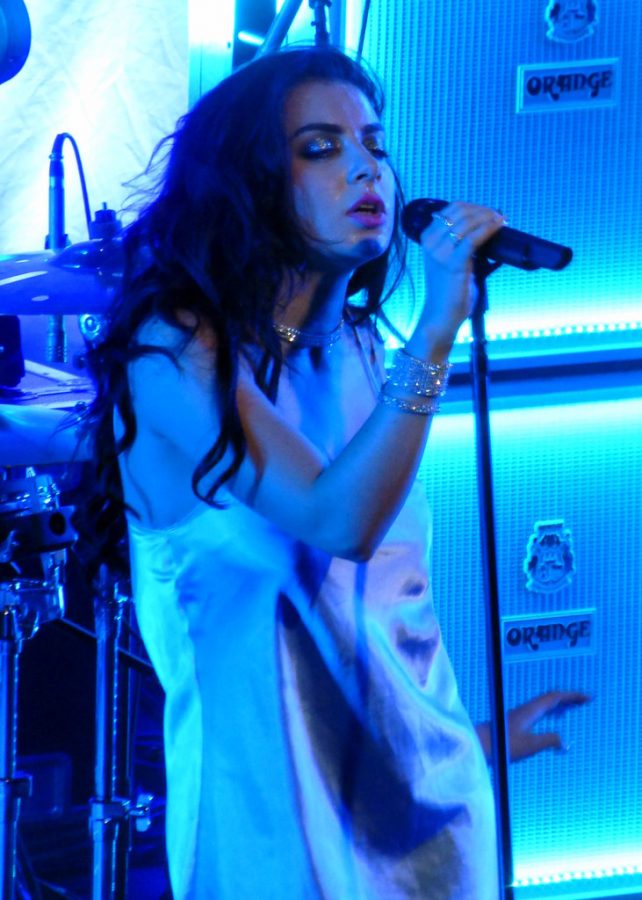 By Armella Lane, Reporter & Illustrator
September 23, 2019
Charli XCX's music has always experimentally strayed from pop, and her new album is no different. She released several EPs and singles after "Sucker" that showed her playfulness with the electronic beats that pop music is best known for. 
Charli XCX's new album, "Charli" is the best album that she has released. Charli's throaty voice mixed with the autotune provides a melodic sound that is pleasing to listen to, and even better to sing along with. 
She also tips a hat to the LGBTQ+ community. In "Gone" she sings, "Why do we love if we're so mistaken?" and "they making me weird." "Gone" also features Christine And The Queens. Christine is a French pop artist who identifies as a gender queer pansexual. The combo presents a powerful alliance for the LGBTQ+ community.
Charli also wrote a song called "1999" with Troye Sivan, who is gay. The lyrics reminisce about  1999, when Charli was seven years old. She sings that she was, "never under pressure, oh /those days, it was so much better." 
Being an adult is hard, and even harder when you have fans constantly pressuring you. This brings up the fact that everyone else would like to go back to when life was less stressful. With an eccentric beat and good vibes, this song should have definitely been on the top of anyone's summer playlist.
"Charli" is an upbeat and cheerful album with energetic beats. She also perfectly frames her voice in her tracks. However, those who are looking for a song with meaningful lyrics, like "Gone" or "1999," will not find it in "Shake It.""Shake It" is primarily a club song full of smooth club beats and dancing vibes. "Shake It"" showcases Charli's ability to work and collaborate with other artists, including CupcakKe, Big Freedia, Pabllo Vittar, and Brooke Candy. Charli XCX's new album puts on a show-stopping performance that will make you Shake It back in 1999 and has beats that will bring you all the way to 2099.