Student Recipe: Dark chocolate brownies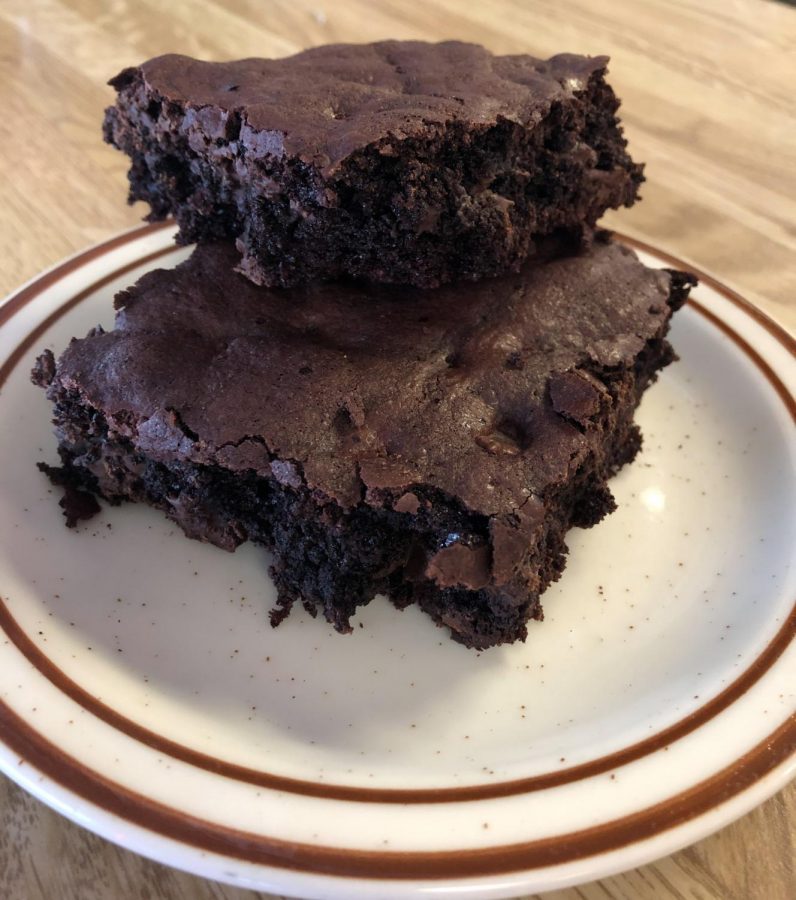 By Alexa Dembroski
September 21, 2019
Ingredients
1 cup butter

1 1/2 cups sugar

2 teaspoons vanilla extract

4 eggs

3/4 cup dark cocoa

1 cup all-purpose flour

1/2 teaspoon baking powder

1/4 teaspoon salt

1 cup dark chocolate chips
Directions
1. Heat oven to 350°F. Grease 13x9x2-inch baking pan or two 8- or 9-inch square pans.
2. Place butter in large microwave-safe bowl. Microwave for 2 to 2-1/2 minutes or until melted. Mix in sugar and vanilla. Add eggs, one at a time, beating well with spoon after each addition. Add cocoa; beat until well blended. Add flour, baking powder and salt; beat well. Pour batter into prepared pan or pans.
3. Bake 30 to 35 minutes for 13 x 9 x 2-inch pan (20 to 22 minutes for 8- or 9-inch pans) or until brownies begin to pull away from sides of pan. Cool completely in pan on wire rack.