Conference rank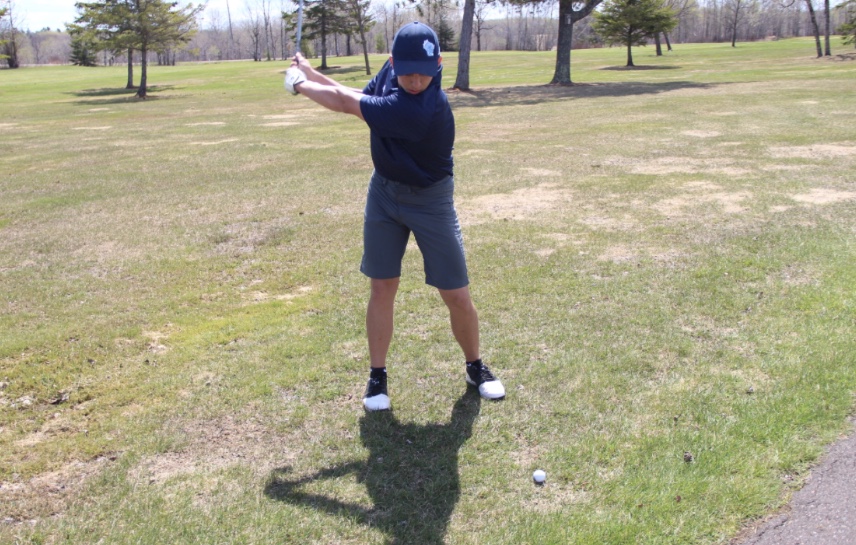 By Jessica Kimmes, Reporter
May 23, 2019
Junior golfer Thomas Sitek is ranked fifth within the Lake Superior Conference. Sitek shot an 85 on May 13 at Nemadji Golf Course. SHS hosted the LSC golf meet May 15 at Nemadji Golf Course, and Sitek shot a 76.

Sitek has been golfing since he was about 4 years old. In his sophomore year he had definitely improved since his freshman year, but still had many things he needed to improve upon.

Last summer, Sitek was commonly found at Nemadji, practicing or playing, and even employed there towards the end of the summer. He developed a great feel for his short game. Sitek's putting and wedge shots under 100 yards really improved allowing him to cut about 6-8 strokes off his average scores.

"This year, I really wanted to come prepared for the season, and I hit balls over at Twin Ports Golf Studio about 12 times before the season started," Sitek said.

This season he made a change in his course management. In order to do that he slowed his swing down and aimed to be more confident in every shot.  

His tempo has allowed him to play better, and he has even tried to get the mental part of the game down.

"This has allowed me to be playing some of the better golf of my life, and translated into results, such as being awarded to the first team of all conference," Sitek said.

This is something he is very proud of and is something he is looking to build upon.

His ultimate goal is to do what he can to help the team reach the state tournament.
The boys' team finished second in the LSC golf tournament. This put the team in a good standing. While shooting this well, they should have a good shot at getting to the State tournament.