Fisherman gets catch of his life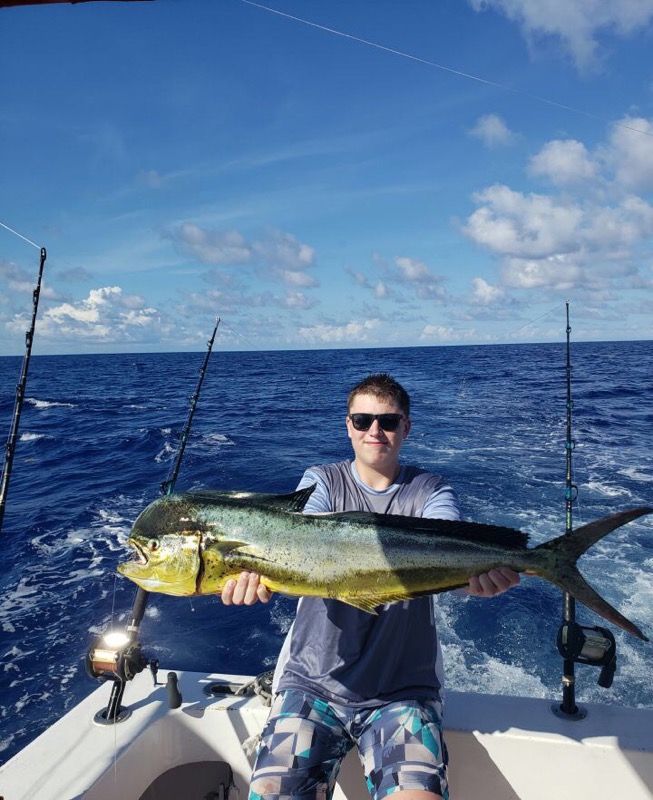 By Zachary Leno, Reporter
May 14, 2019
Junior Luke Wessberg spends a majority of the year on the water doing what he loves – fishing. Depending on the season, he's having fun with his family and friends as they continue to cast for bigger and better fish.
Wessberg fishes all over the Northland, Canada, and even the Caribbean. Recently, he traveled to the Dominican Republic where he caught the biggest fish of his life, a 48-inch Mahi Mahi, on March 14, 2019. Another one of his accomplishments was achieved in the winter of 2013, when he caught over 60 fish in one day.
"I love the thrill of just catching something that's under the water and you just can't see it," Wessberg said.
Wessberg competes with his fishing abilities throughout the Northland as well. He has competed in many different walleye tournaments over the past summers to showcase his talents, and plans to continue displaying his love for the sport as he gets older.
"When I was little, my dad and my grandpa put a pole in my hand and I've loved it ever since,"Wessberg said.
Wessberg has been fishing since he was 5 years old and has been falling in love with it ever since. It has been a family tradition for the Wessberg's. He fishes with his dad and brother now, but he fished the most often with his grandfather before he passed away.
"Luke has always just been so involved with the fishing process and has been really excited and ready for the next adventure, the next fish, and the next personal record that he wants and feels like he can beat," said Junior Connor Laakso, Wessberg's friend and fellow fisherman.
Wessberg is also looking forward to summer fishing. He is making a trip to Lake Nipigon, Canada in June with experienced fishermen trying to catch walleyes and northerns.
"There is always a bigger fish out there. There are always records to break, and always more memories and experiences to have when your fishing," Wessberg said.