Amateur singer gets first division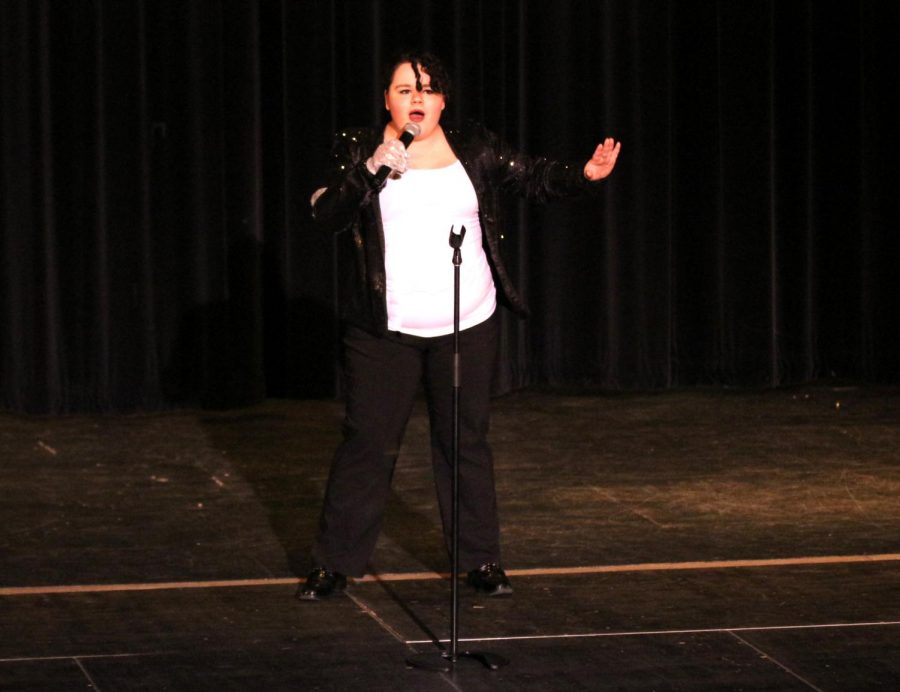 By Austin Kohne, Reporter
April 26, 2019
In the ensemble concert, choir student and sophomore Sydney Wanek displayed her singing skills when she earned First Division, the best grade someone could get. Wanek sang a class C song on a scale of classes A-D (A being the most difficult).
"I was surprised when I got the feedback because I didn't think I did well enough," said Wanek.
Wanek has been singing for as long as she can remember. Since she could talk Wanek has used her gift of singing to sing about almost every aspect of  her life. She has been influenced by many people including choir teacher Jennifer Robbins.
"She doesn't judge any student and she helps me advance my vocal abilities," said Wanek.
Some of her more musical influences stem from artists such as Adele, Meghan Trainor and, most importantly to her, Michael Jackson. Wanek loves Jackson's ability to sing and create music, which, in turn, has inspired her to try to create and perform as well.
"I like to make songs that are strong and impactful," said Wanek "I sing any genre, just whatever speaks to me I focus more on lyrics than the beat," said Wanek.
At the talent show on Wednesday evening, April 24, all the Pledgemakers and their family members had a chance to see Wanek sing a medley of Jackson's songs while dancing in a duplicate of his famous Apollo 25th anniversary outfit, complete with hat and white glove. She also incorporated some of her friends, choreographing dance moves for them.