Concerning the commons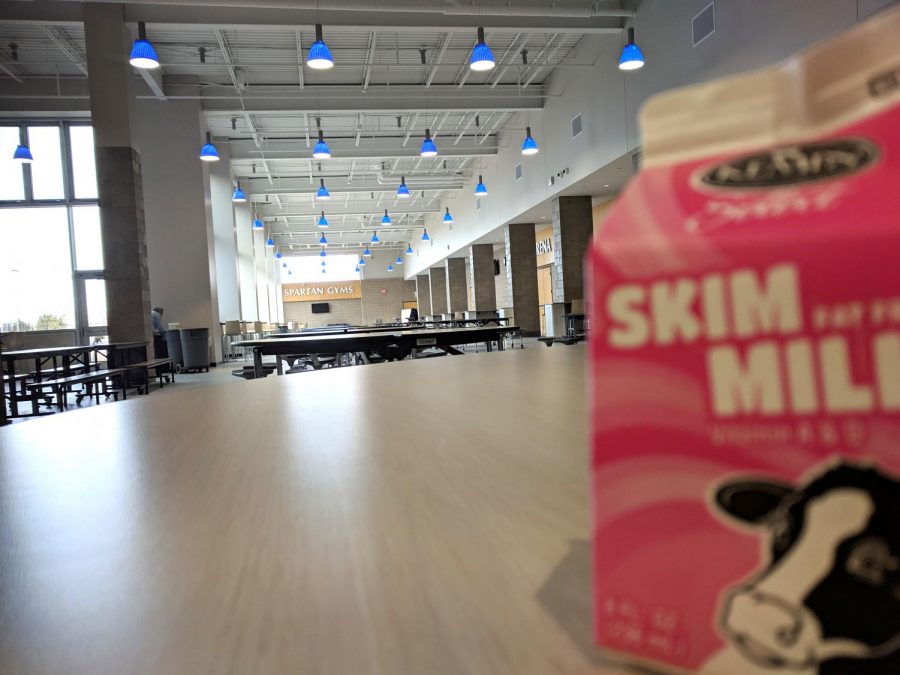 By Malita Villamayor, Reporter
April 23, 2019
Recently, construction in the Spartan Commons in Superior High School was finished with the addition of new flooring, lighting, and a larger overall usable space. But there's a lot more behind the commons that inspired the work completed on Feb. 21.
"Especially since we started the year having a more confined space, we wanted to open that up and give students more room around them," Principal Greg Posewitz said. "That in general seems to have had a positive impact in the area."
Senior Jordan Freeman occasionally eats in the Commons, and she's found the extra space to improve her interaction with other students.
"I'm really glad we have the extra space," Freeman said. "When we had to sit close together, I got really irritated with other people who kept getting in my personal space."
Along with the new design, the Spartan Commons is now double in size from the old school's cafeteria. Along with the original space, the updated Commons adds roughly 16,000 square feet to the area.
Posewitz hopes that the larger space will also give the school more opportunities to be used for various wants and needs of the community. This includes using the commons for social events like a Literacy Night or a break area during basketball games.
"We foresee different events potentially being held out there, both student events and community events," Posewitz said.
Plans for the new commons started in Fall 2016 with the Better City Superior Exposition District Referendum. Everything from floor design to table spacing was addressed to not only improve the school, but improve student experience at SHS for many years to come.