Forensics dominate Sub-Districts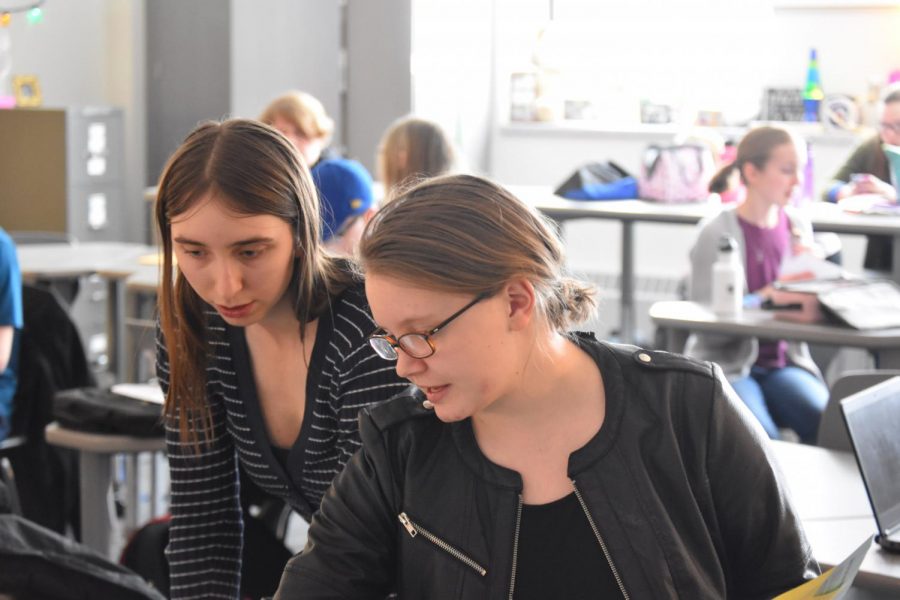 By Zach Leno, Reporter
March 8, 2019
Every member of  forensics, a public speaking team, is on its way to Districts. This the fourth year in a row all members will be moving on.
"This year's team is more speech-heavy than in years past! Fourteen out of 18 kids are doing some form of speech, whether it be a speech, poem, or something else," forensics advisor Rachel Holden-Kaufman stated.
On Feb. 27, the forensics speech team competed in Minong for Sub-Districts. They each needed a score of 16 points or above on two out of three of their performances. The team average for Sub-Districts this year was 22.5 out of a possible 25 points, 6.5 points above average.
"We did extremely well. In fact, this may be the highest average of scores we've had in many years, maybe ever," forensics advisor Andy Wolfe said. "This is a team that really pulled it out at the last minute. In the final hour, every one of them came together and gave it their best effort."
This year seniors Shanna Smith and Adam LaVine are doing something special with their performances. They are the first in the school's history to try impromptu, a category of speech competition where you are given five minutes to give and write a speech on a topic you did not get anytime to prepare for. Smith earned 24 points for one of her performances at Sub-District, and LaVine earned a 25.
"I love that you can express yourself and challenge yourself with impromptu," stated Smith. "It really is a performance."
The goal this year for Districts is for every individual presenter to feel ready for State and to perform at a State level where you need a score of 20 on two of three performances to move on. They want to show everyone and know for themselves that they belong at the top.
This is also the last year for of forensics for Wolfe, as he will be stepping down from his advisor position on the Forensics team.
"I'm in the later years of myself as an educator. As I enter that phase, I want the energy that I have to be more concentrated on teaching. Right now, I'm spread too thin. It's time for other people to get involved with it," Wolfe said.
With this being the last year for both Wolfe and the seniors, the pressure is there to perform in the last high school District meet of their careers.
They are currently scheduled to compete in Drummond on March 19.