Spartans get involved with Friday Night Hoops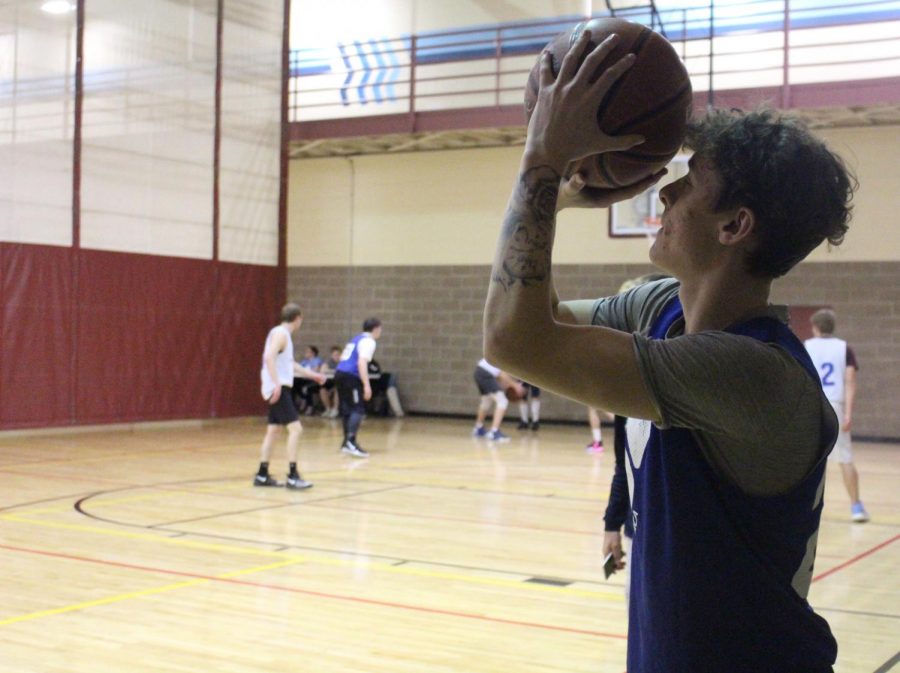 By Laura Jaques, Reporter
February 28, 2019
Friday Night Hoops is a recreational league at the YMCA for anyone who wants to play basketball. This league first started at the University of Wisconsin-Superior and then moved to SHS, and is now at the YMCA for its second year. This season there are 51 players on eight teams, which is growth from the 41 players the league had last year.
"We would love to see this continue to grow, but it would need to find a new venue because we have already maxed out our gymnasium space" says Jon Reimer, who is the head of this recreational league.
The teams are capped at eight because of the lack of space, but Jon hopes to find a new space for Friday Night Hoops so it can continue to grow. Each Friday there are seven games starting at 6:30 p.m. in the YMCA gymnasium. The players have no practices and play for fun. There are single elimination playoffs during the last two weeks of the season.
"Playing against people you know and are friends with. There is a lot of trash talking," senior Bryce Scott said. "It can make or break you."
This is Scott's second year playing Friday Night Hoops at the YMCA. This recreational basketball league has helped him learn about teamwork and making new friends. He enjoys being around all the people involved with this league.
"Being together is really nice, and you get to pick your teams," Scott said.
Friday Night Hoops has challenged him and makes him a better basketball player. Scott has fun playing against people he knows and is friends with. Scott recommends Friday Night Hoops to everyone, whether you just want to get active or hang out with friends.