Musician releases first album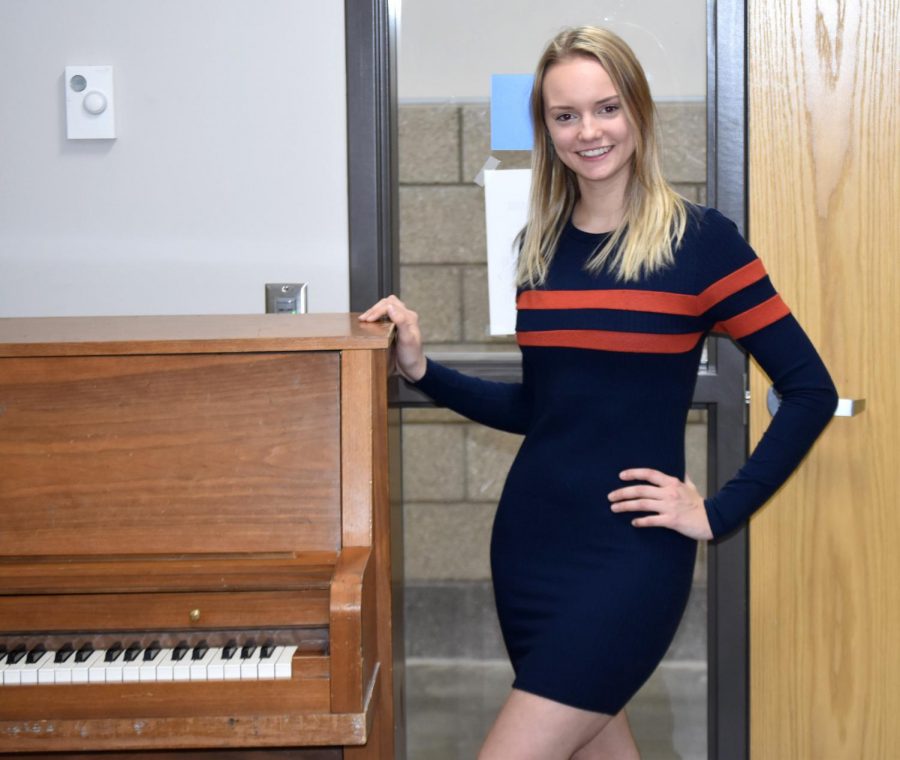 By Zach Leno, Reporter
February 27, 2019
Junior Bella Hanson just finished recording her first live album at Izzy's BBQ Lounge and Grill. Hanson and her musical partner, Zakk Grandahl, will be releasing the album this spring, but producing albums is not the only thing Hanson has been up to. She is also in a band that plays locally named Zakk and Bella.
Hanson's interest in music started very young, and she started performing when she was 5 years old.
"My dad, uncle and grandpa were always playing music so I grew up with it and had an interest in it from early on," Hanson said. "It's my passion, being able to make a living off of it is an added bonus."
She performs live 2-4 times a week at different venues including Presidents, Eagles Club, Izzy's BBQ Lounge and Grill, and the Kom-On-Inn using the different instruments she has become familiar with including guitar, piano, bass, drums, fiddle, mandolin and the banjo in the different genres of country, rock, and blues.
"Music has been a huge passion for her since she was very young. She just finished her first album with her band and is so excited for the things to come," Grandahl said about Hanson's commitment to her music and her up and coming career.
She also spoke about her challenges as a teenager in the music business.
"School. I am out late playing shows often so it is hard to get up early and keep up with homework," Hanson said while discussing her biggest challenge.
Hanson also mentioned that the nerves never get to her. She sees it as more of a fun time rather than a scary performance.
"You can express yourself anyway you want and share it with others." said Hanson.
Zakk and Bella will be performing on Friday, March 1 at 8pm at Pickled Pete's.