Phy-Ed tests students' abilities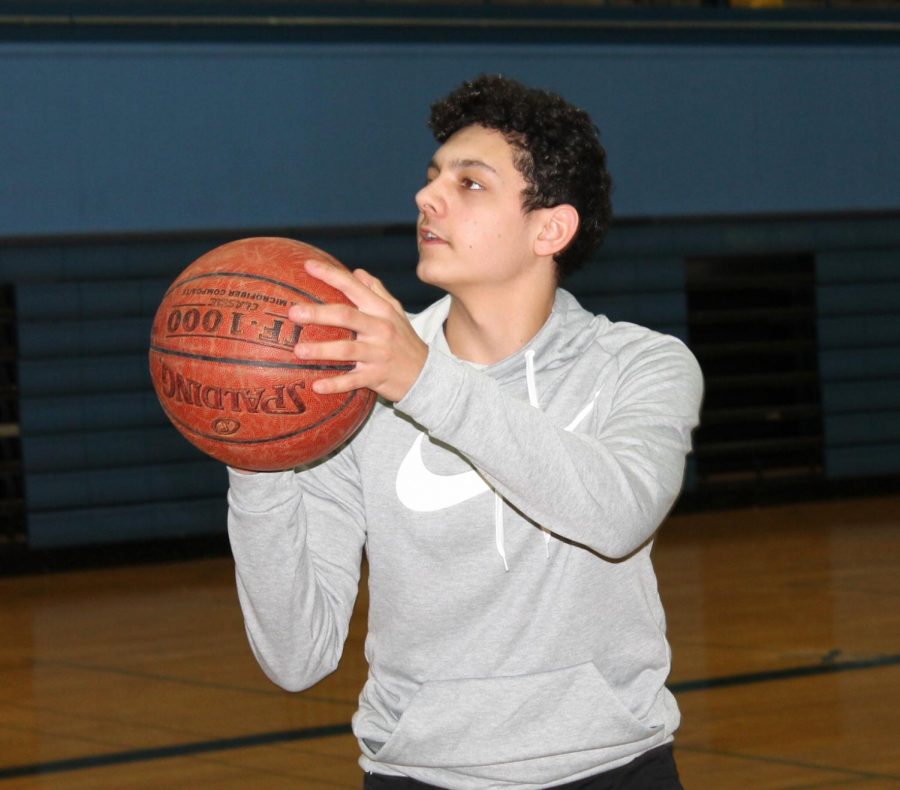 By Megan Jaszczak, Reporter
February 25, 2019
During the week of Feb. 11-15, Phy-Ed classes tested students' strengths and weaknesses through the Fitnessgram pre and post tests. Through the PACER, Curl-up, Push-up, and Sit-N-Reach assessments, students are able to see where they need work or where they have improved.
Sophomore Malachi Simiyu plays on the JV basketball team. He's been trying to improve his stamina so he can stay sprinting throughout his games. How does he improve himself? He tests his stamina and agility through these Fitnessgram tests.
"It's helped me to set fitness goals in my daily life," Simiyu said.
This past week, students only did their pre-tests, but they will be taking post-tests later in the semester to see how much they improved in athletic ability. Through this, they'll be able to see their growth and find out which physical activities work best for them.
"We do this so they have a starting point. Hopefully, when they are done with them [the tests], they have improved," said Krista Soderstrom, one of the Phy-Ed teachers.
The objective of this standardized testing is to help students set goals to improve physical fitness and practice a healthy lifestyle. For example, Simiyu would be practicing every day to be healthy and set goals at each game to keep his speed up throughout the final period.
Students like Simiyu who don't work out on their own find these Phy-Ed classes to be helpful in giving opportunities to be active daily. However, they also feel that the testing itself doesn't always push everyone to their limit.
"I usually stop the PACER whenever everyone else does," Simiyu said.
The activities and tests in Phy-Ed give students time to be active in their daily lives and improve their physical fitness. Even if some don't push themselves in class, they're still learning to use these healthy exercises to improve their lifestyles. Simiyu will be using the skills he learns in class to improve his playing in basketball for the rest of his high school career.