Mayor Paine returns to Superior High School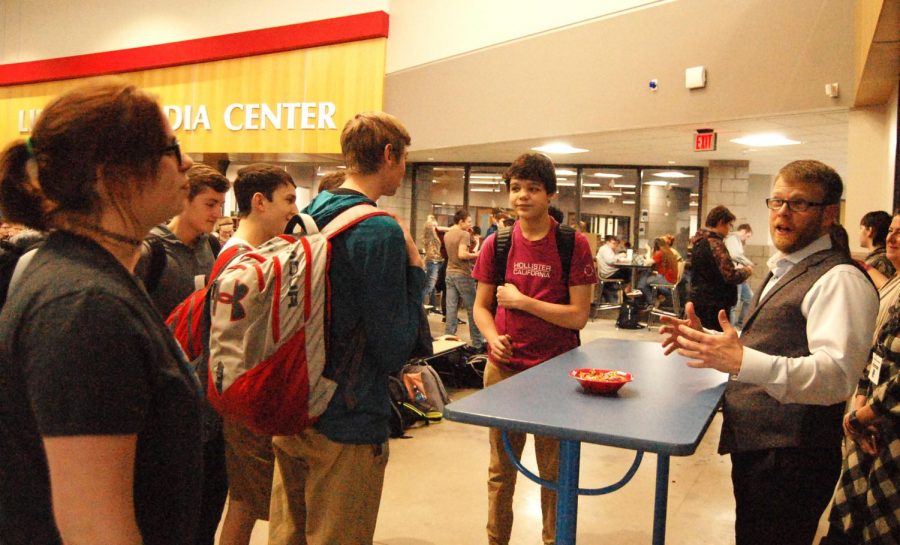 By Autumn Wolter, Reporter
January 24, 2019
Junior Kaitlynn Andrs is woking on her CITS College Compositions proposal on teenager's mental health. She took the opportunity to develop her work when she met Mayor Jim Paine, who also was a Sueprior High School alumni. In order to improve her work she met with Mayor Jim Paine. On Wednesday, Jan. 16 he came to the Superior high school and Andrs took the opportunity to ask questions about her proposal.
"Talking to him helped us a lot because he gave us tips and facts," Andrs said.
Paine came to the school to answer students' questions about careers in the local government as that week's Business Lunch Partner. However, Paine took the opportunity to connect with the young members of the community. He finds it important for public officials to be involved with youth because eventually the youth will be the voters as well.
"Coming here also gives a chance for students who don't get a chance to talk to public officials to meet the mayor," Paine said.
Paine came to speak with students about political career opportunities. However, teachers took his arrival as an opportunity to make assignments for their students. The students in Transitions 1 collaborated to create a list of questions that students wanted to ask. The students were then instructed to ask and write down the answers. Students such as Andrs used the mayor's political advice for assignments in other classes as well.