Drawing for a future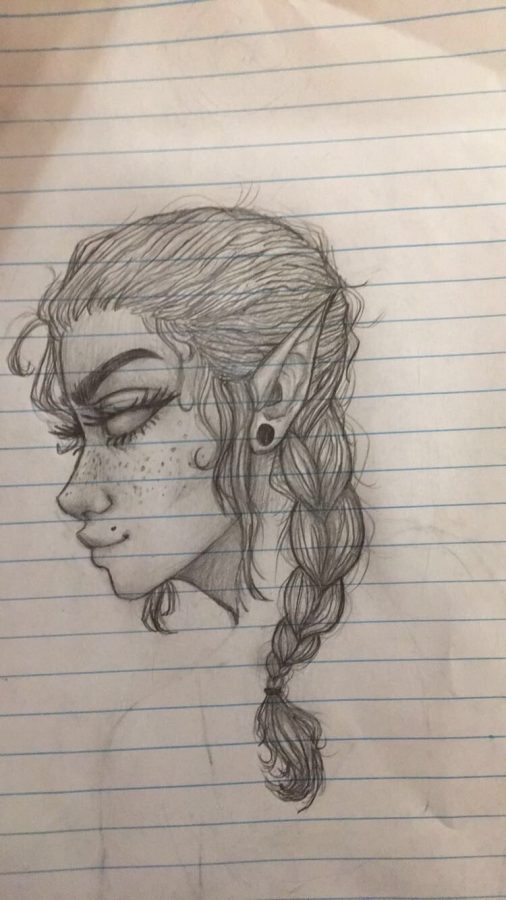 By Austin Kohne, Reporter
January 16, 2019
Senior Ashtyn Wigren has built up quite a collection of art stemming from her love of graphic design and illustration. She mainly draws small characters in many different poses along with singular projects of eyes in different color hues. Wigren has been drawing things such as her dog or other animals since she was just a toddler.  
"Now of course this art work wasn't all that grand, but I remember knowing how to at least hold things like pencils and markers in a way that actually enabled me to draw," Wigren said.
As she grew up, she became more creative. Wigren can now draw in all different types of media whether it's on paper or digitally. Wigren hopes to get better at accurately drawing facial features with different techniques and different positions for her art creations. The progress is at a slow rate but Wigren draws every single day.
" I'm testing the waters in a bunch of different media's, but am mainly focusing on traditional and some digital artwork here and there," Wigren said.
Wigren enjoys everything when it comes to practicing her art. She has no particular type of favorite art; she enjoys them all.
"Personally, I find that I'm best at doing over-exaggerated caricatures. And no, not the ones you see at fairs and carnivals, rather more proportionate and cartoony characters," Wigren said.
Wigren makes it a personal goal to draw something every single day, whether it's large or small. When she graduates she would love to become a graphic designer.
"I'd like to do graphic design more than anything, but that's a a few years from now, so I might change my mind later on. But right now, I want to be able to design for a living," Wigren said.