The most ambitious crossover this holiday season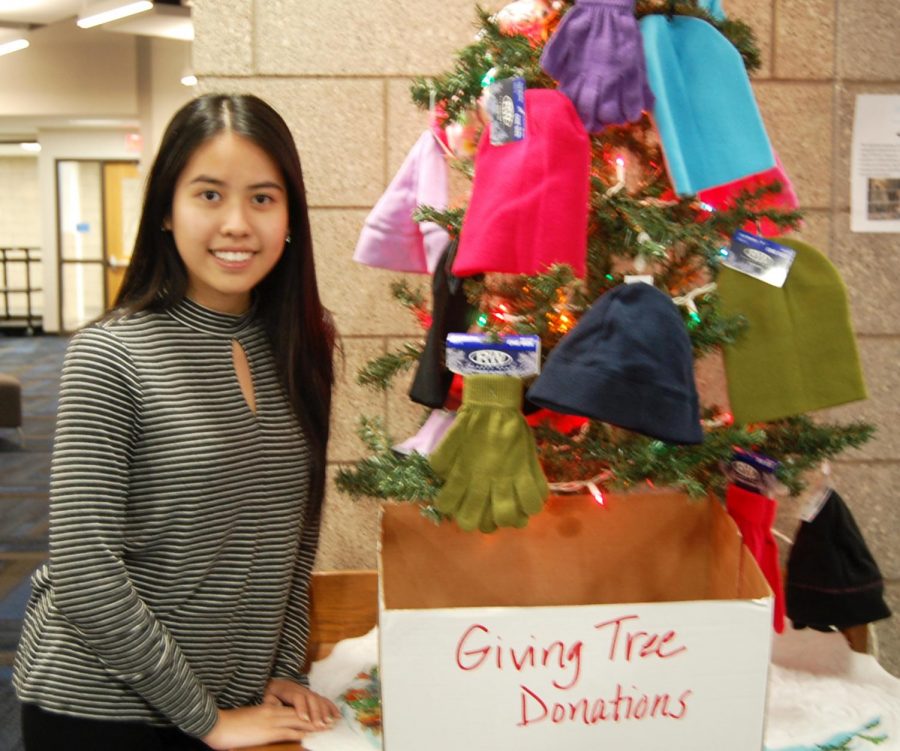 By Malita Villamayor, Reporter
December 21, 2018
If you walked into room 1480 on Wednesday during B lunch, you would've seen 24 students chatting away, crowding around tables covered with fabric that would soon be stitched together create a hat for a child in need. Students in Family, Career, and Community Leaders of America (FCCLA) worked together starting Dec. 12 to stitch them for the Giving Tree.
"We just try to make as many as we can," FCCLA advisor Marybeth Jacob said. "We usually make about 30-40, and they all go towards the Giving Tree."
One of the students supporting the cause is senior Truc Nguyen, a new member of FCCLA who joined the club a couple weeks after it lunch and learn began.
"When I first joined, it wasn't awkward at all; we just started talking about the project," Nguyen said.
Before they even began the project, they reached out to the SHS faculty to donate fleece and any other materials towards the cause. Not only were they offered materials, but they were also offered money to make sure they had everything they needed.
"We had about 10 sheets of different sized felts donated by the faculty that were used to make quite a few hats," Nguyen said.
So far, 24 students joined together to cut, pin, and sew fabric together to create hats of different colors and sizes so everyone who needed one could find one they liked that fit. They already have a ton of hats in the process of creation, but there hasn't been any finished quite yet.
"I wanted to be involved in all the projects FCCLA was doing, so I came to help make hats since I didn't have anything I had to do in my other clubs," Nguyen said.
This year, FCCLA, Interact, and Random Acts of Kindness Club joined together to support the Giving Tree program. This wasn't the first time FCCLA worked with other clubs, and they don't plan for it to be the last. After all, they're always focusing on helping the community.
"I really enjoy volunteering for community service projects, and I really enjoy working with this group," Nguyen said. "I'm really excited to see what we'll be doing in the future."