Project Pucks for Paws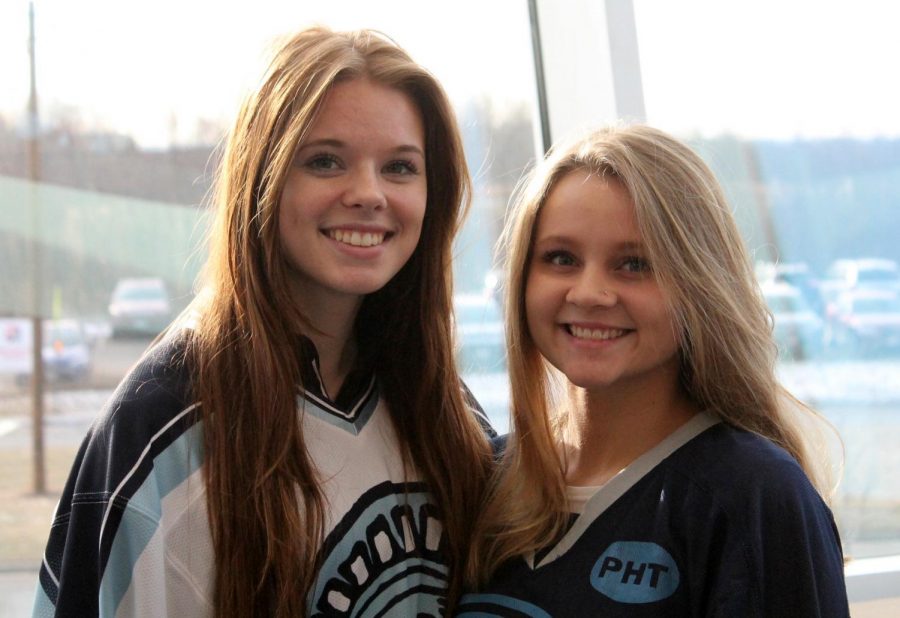 By Dayton Podvin, Reporter
December 18, 2018
Seniors Karlee Hudacek and Kylee Durfee are using their senior project, Pucks for Paws, to generate donations for the Humane Society of Douglas County.  The hockey game fundraiser will be held at Wessman Arena in Superior on Dec. 20, where the Superior High School boys hockey team will face off against the Denfeld Hunters of Duluth MN at 7:00 PM.  
According to Hudacek, though many people donate to The Humane Society, the girls wanted to generate money for the animals'  "medical bills."
"They get more than enough items like food and collars and such, but they often don't receive money. So the bills are what they struggle with the most," Hudacek said.
Hudacek believes the Humane society has an ample supply of things for the animals, but the non-profit needs money to pay the bills.
The two seniors needed a senior project to graduate, the girls found something that would meet their requirements to graduate.
"We went with the community service project because we wanted to have the experience of not only hosting an event ourselves, but giving back to the community," Durfee said.
The girls said they share a "passion for animals" and wanted to help out an organization in the community that daily does so much to assist helpless creatures.
When going to the sporting event, bring some extra cash to participate in the 50/50 raffle, miracle minute and chuck a puck. While at the game you will receive a free microchip coupon for your pet.
The Humane Society's purpose is to prevent the cruelty of animals and give the relief to animals enduring gruesome situations while educating the community.