Making change with Amnesty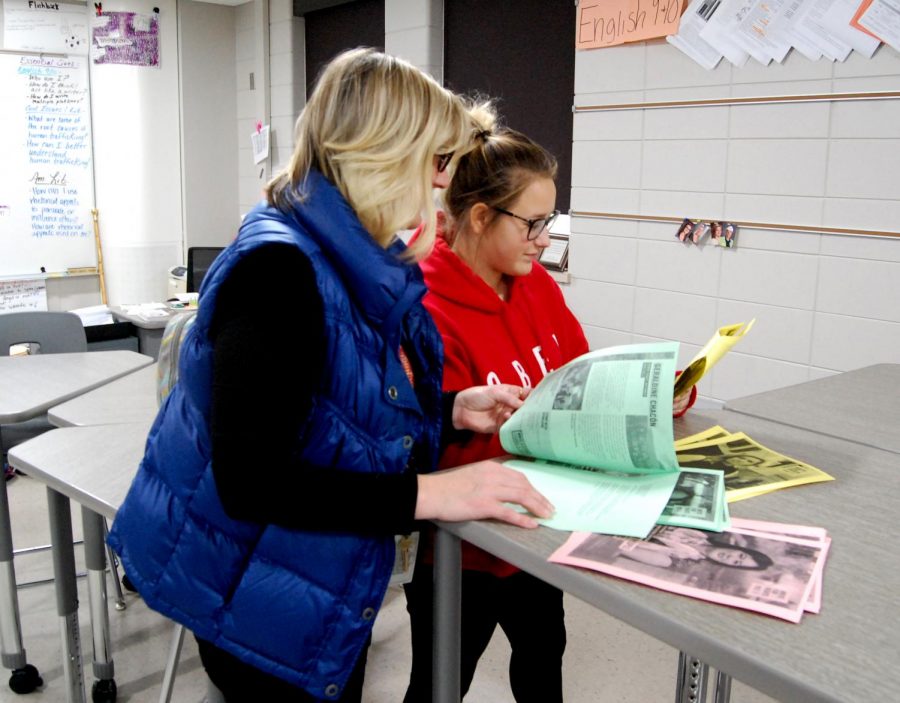 By Autumn Wolter, Reporter
November 27, 2018
Sophomore Maya Sickler helped the human rights organization Amnesty International start out the 2018-19 school year on Nov. 5 with their first Write for Rights campaign. This is the first year that Sickler is part of the group and she is quickly learning what it's all about.
"It helps people get their human rights back and gives exposure to world problems," Sickler said.
During their weekly Friday meetings, the group researches different people who had their rights taken away. Once the group finds a few cases, they vote to decide which one they act on.
The case that they choose to do will be researched so a letter can be written and signed by students during a campaign. Amnesty's first campaign was about a tribe in Kenya who was forced from their homes, resulting in getting 309 letters signed, a new record for Amnesty International.
Amnesty advisor Mary Anderson-Petroske says she hopes this generation will change the way that the world sees injustice. Amnesty International tries to expose people to world problems so those problems can be solved. Anderson-Petroske believes that in America, students don't know that people's rights are being stolen because they are not made aware.
"We are blessed here, but we are oblivious," Anderson-Petroske said.
People who are interested in Amnesty International can visit the website, amnestyusa.org or come to one of Amnesty's Friday meetings in room 1590.