Duluth Goat Yoga makes their debut
Participants joined in an instructed yoga class for all levels, which included fun with goats, just outside the NBC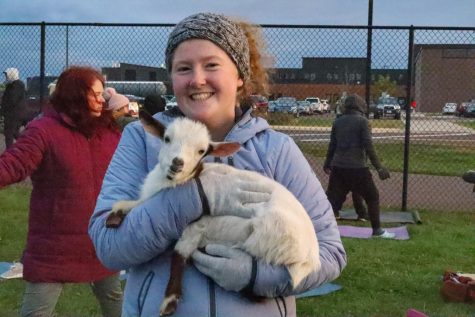 Spartan Complex, Monday Oct. 17 and Wednesday Oct. 19. Duluth Goat Yoga hosted these unique events accepting anyone interested.
Staff encouraged engagement from the goats by feeding them grain on yoga mats. Some goats would even climb on participants' backs to reach the grain first.
Claire Farnham, one of the participants, mentioned that this was her first time doing yoga and that she would definitely do it with goats again.
"I liked how the goats did not care that you're doing yoga," Farnham said. 
Duluth Goat Yoga has a website to schedule them for an event or you can go to a class.