Rube Goldberg Machines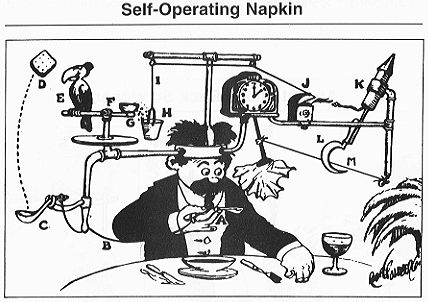 Hang on for a minute...we're trying to find some more stories you might like.
On the week of Dec. 17, science teacher Lee Sims' science class worked in room 1140 on Rube Goldberg machines for their simple machine unit. Building these machines would help students learn more about potential and kinetic energy as well as the problem solving aspects of physical science. Rube Goldberg was a 1900s cartoonist who created plans to make simple tasks — like opening a garage door or a window — unnecessarily complicated. As a lot of the creative process is trial and error, not everyone was successful in this unit. Even so, many students were still able to enjoy creating machines that did anything from setting a toaster to kicking a soccer ball into a goal. Within this project, Sims was not only hoping to teach his students about the unit they were on, but he hoped to inspire his students to learn creative problem solving skills.