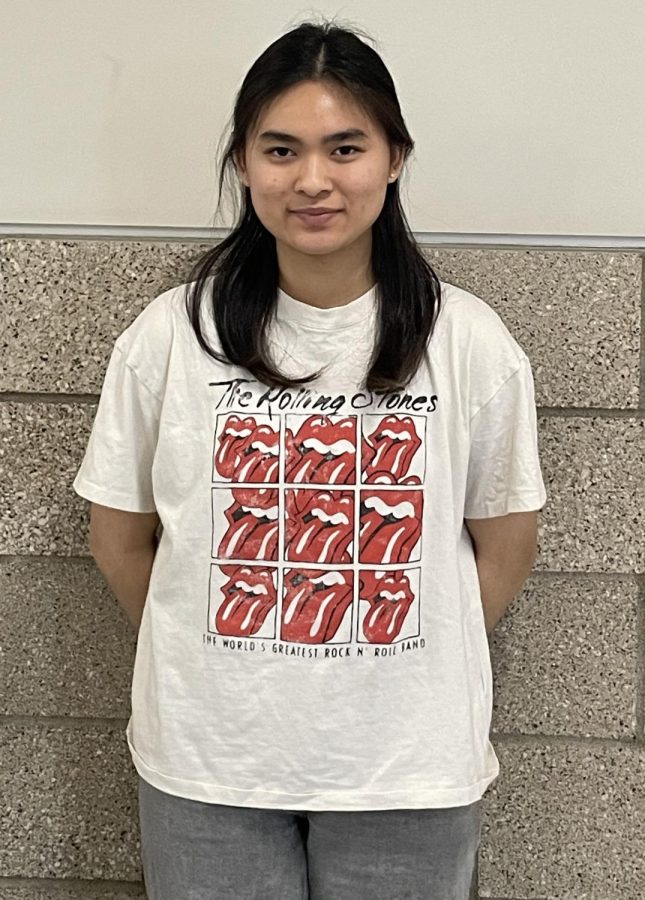 Mandy Ye
Junior Katelynn Tran balances her time at school while working at her family restaurant, PhoCali. 
"My family ran the restaurant for five years and it's the first restaurant we've owned," Tran said.
Her family run PhoCali, a restaurant that served a variety of Vietnamese dishes like Bún Bò Huế and Phở Gà. 
This year she went from seven days a week to three days a week. She said she works three days a week this year because she feels that this year is harder than her other years at school,  she felt that she needed more time to study in school. Tran said that the family restaurant was the first job she got.
"Katelynn is very diligent with school work and she has a great work ethic at school. She's good at getting involved with the class and she seems like she prioritizes school," English teacher Mark Stonesifer says. 
Stonesifer felt that she was a good addition to his English class due to her hardworking skills. 
Tran's hobbies include shopping, reading, baking, and playing tennis. Tran has been playing tennis since ninth grade. She loves to spend time with her family and friends.
In the future Tran wants to major in Biochemistry. She wants to do well in school so that she can be the first generation in her family to get into a good university.
"I think trying to get the best grade in classes would be a strength, and I think one of my weaknesses is that I procrastinate until the assignment is due soon. But I'm working on my procrastination so that I can feel less stressed about assignments," Tran said.
Tran said that although working after school is stressful at times, she knows she has to keep going so that she can be successful in school. She wants to let her parents know that the sacrifices they made were worth it. She hopes she can make herself proud when she gets into a good university.