Mayor proclaims "We Love Our Public Schools Week"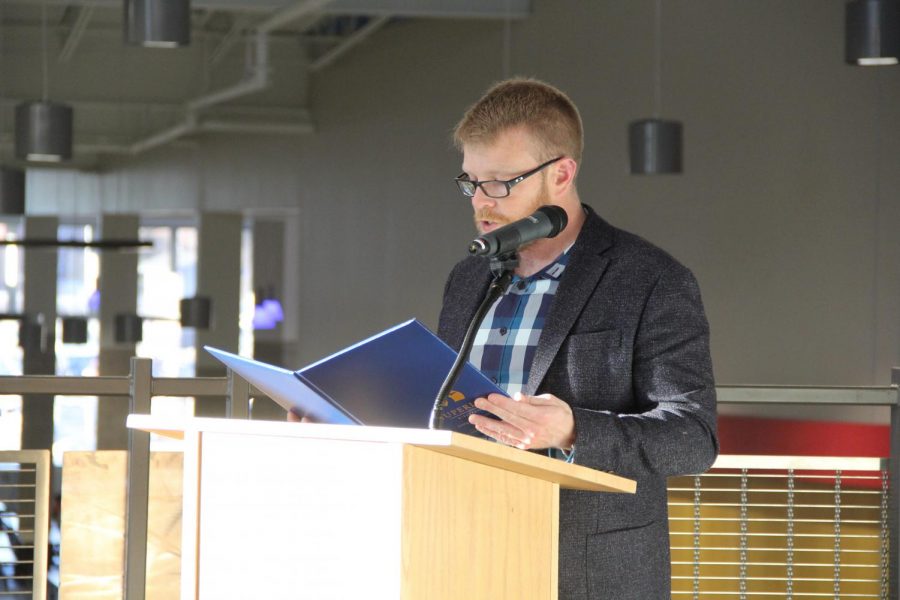 On Feb. 24 Mayor Jim Paine came to Superior High School and gave a speech to approximately 15 administrative staff on why public school education is valued by the city of Superior. He gave a short speech, proclaiming it "We Love Our Public Schools Week" at 4:30 p.m. from a podium on the second floor balcony. Following the ceremony, cake was served.
"I'm here to make this proclamation in celebration of those of you that are putting your lives into public education to make sure that the future of our community is better than today," Paine said. 
Paine spoke to the greater value of public schooling over that of private schooling, providing recognition to administration and teaching staff that devote their time and energy to making Superior's youth more prepared to better their community.