Baseball falls in first round hit parade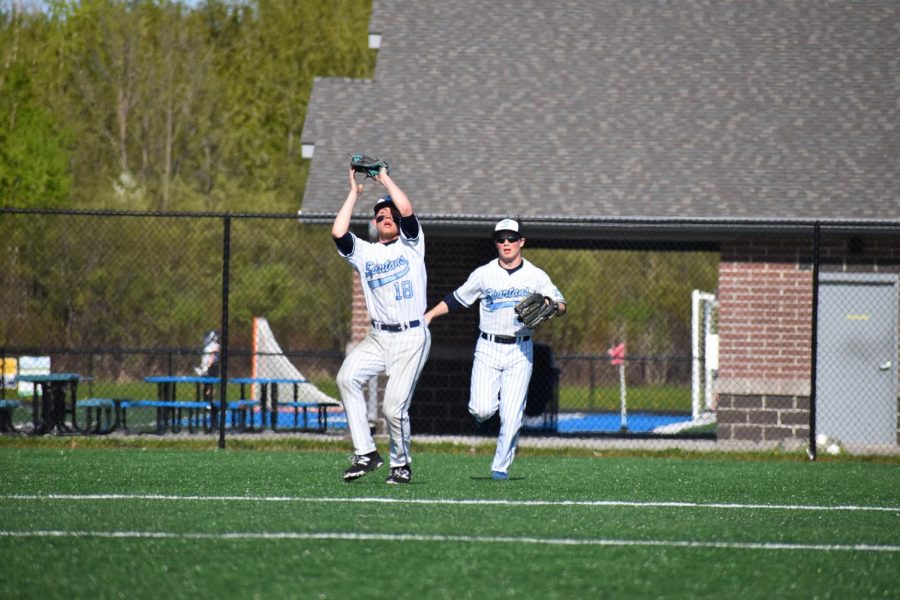 By Pheonyx Wittkopf, Reporter
May 29, 2019
With the sun high in the sky, people gathered to watch the baseball team play the D.C. Everest Evergreens in a Wisconsin Interscholastic Athletic Association Regional Semifinal game on May 28. The Spartans earned a 7-seed and hosted the game at the NBC Spartan Sports Complex. Superior was looking for their first playoff win since a 2011 victory over Eau Claire Memorial.
The sixth inning started with the Evergreens ahead 12-5. By the end of the inning the Spartans had managed to score five more runs to bring the score to 12-10. Superior was able to hold D.C. Everest scoreless in the seventh, leaving it all up to the bats to even up the game.
Sophomore Kaden Kimmes popped out to start the bottom of the seventh. The following batter, senior David Fender, fell behind in the count 0-2 before hitting a single to left field to get the Spartans going. Senior Conner Fonger followed that with a hit of his own, a double over the head of the left fielder, scoring Fender and bringing the score within one. After a pitching change, senior Ben Rhodes drew a walk to put runners on first and second.
Junior Gunnar Hansen then popped out on the first pitch of his at-bat. With two outs, the pitchers attempted to pick Rhodes off of first, but threw the ball off of the first baseman's glove, allowing the runners to advance.
After getting ahead 3-0 in the count, junior Riley Rehnstrand took two strikes on the edge of the zone, evening the count 3-2. Rehnstrand hit a hard line shot at the center fielder, who was able to range back and make the catch on the run, ending the season for the Spartans.
As the Evergreens ran onto the field with excitement the Spartans could only watch. From the third week of March when their season began, the Spartans have invested hours a day of their time to the sport.
"We invested a lot of time into this and that's why it's such a tough lose for these guys and an emotional lose for all of us," head coach Don Dembroski said
The Spartans ended their season 16-6, improving their record by two games from the 2018 season.