Construction of the courtyards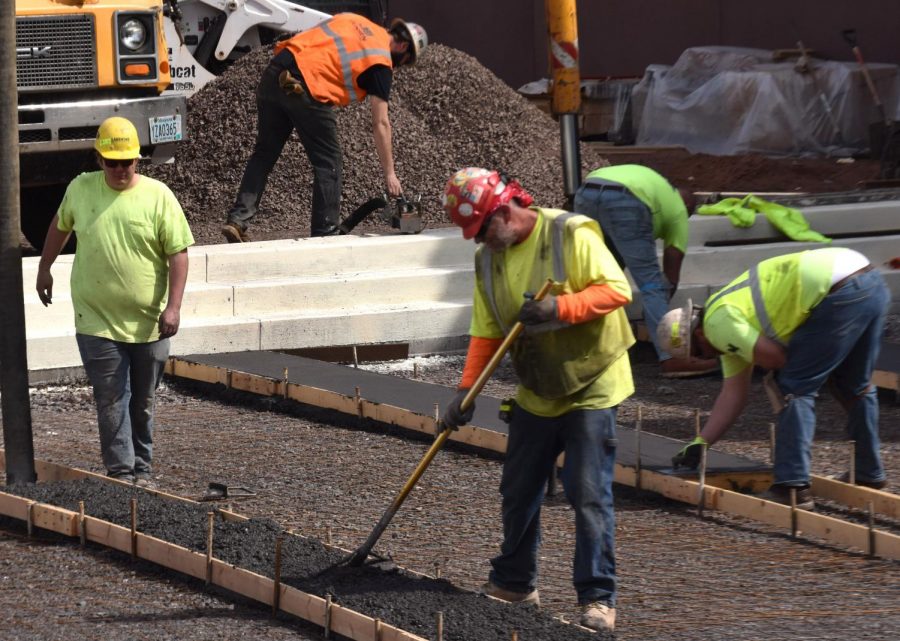 By Pheonyx Wittkopf, Reporter
May 16, 2019
Partnered with contractor Kraus-Anderson, the School District of Superior has been continuously working on building a new, better school for the students and staff. Construction for the new high school started back in 2018, and after the courtyard outside door N1 is finished all construction will be completed.
Construction of the courtyard started in the early spring of 2019 and is estimated to be done during the summer. If this is accomplished, the courtyard will be opened to the public by the beginning of the 2019-2020 school year. This continues to be the goal deadline, however construction has been pushed back due to the sudden unfavorable weather conditions.
When construction started workers had to use heat blankets to unthaw the ground. With the unexpected snow storm this month, all work was paused while they waited once again for the ground to be ready. After the snow was cleared construction could re-start. While construction continues in most weather conditions high levels of snow or lightning will cause the work to come to a halt.
"The expectations for anyone using the area is to respect the area just like any other part of the school or any school district property," Principal Steve Olson said.
Once the work is done the public will be able to use the court during the designated times. Whether or not students will be able to eat outside again is still being discussed by the district's administrative staff. No matter the outcome of this discussion, students and public are still expected to treat it respectfully and clean up after themselves.
After the courtyard is fully completed the only project left in the contract with Kraus Anderson will be landscaping the area adjacent to the courtyard. With this in mind, by the time the 2019-2020 school year begins student will have a fully completed high school.