Rainy day leads to tough loss for girls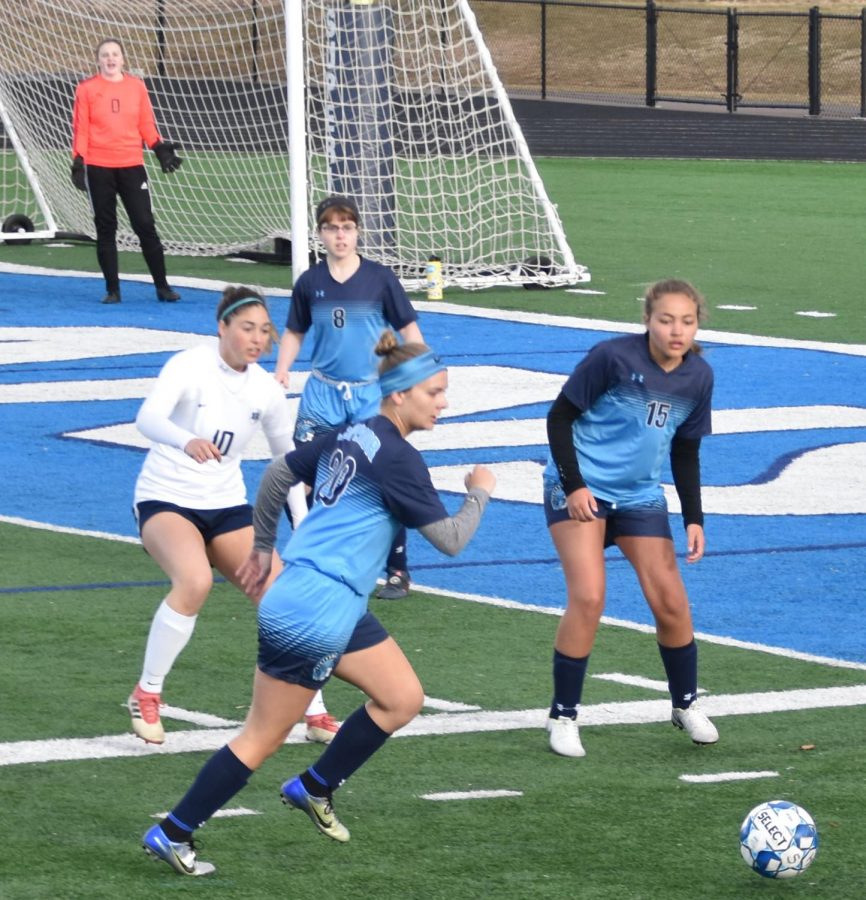 By Pheonyx Wittkopf, Reporter
April 22, 2019
With the rainy, overcast weather, there was a possibility the girls' soccer teams would have to cancel their games against Hudson on Friday, April 19. As the day continued, it was determined that the JV's grass field was not suitable for their game, but varsity was still able to hold their game that night at the NBC Spartan Sports Complex.
As the game started, the rain turned to a sprinkle. Unfortunately, that did not help the team's scoring drought since they did not manage to net a single goal and lost 10-0.
Varsity has played four games so far this season, and holds a record of 1-3-1. Even with their less than ideal record, head coach Len Albrecht has not given up hope.
"Anytime you lose 10-0 it's frustrating, but the team is still learning, they're young. There are a lot of young players. There's a lot of of soccer players who haven't gotten a lot of experience and they're learning," Albrecht said.
With the team still at the beginning of their season, there is still hope that they can turn the season around before it comes to a close.
"There's gonna be a lot of frustrating games but there's growth, there's improvement and that's what you want to see," Albrecht said.
Superior will host Chippewa Falls tomorrow night at 5 p.m. at the NBC Spartan Sports Complex.