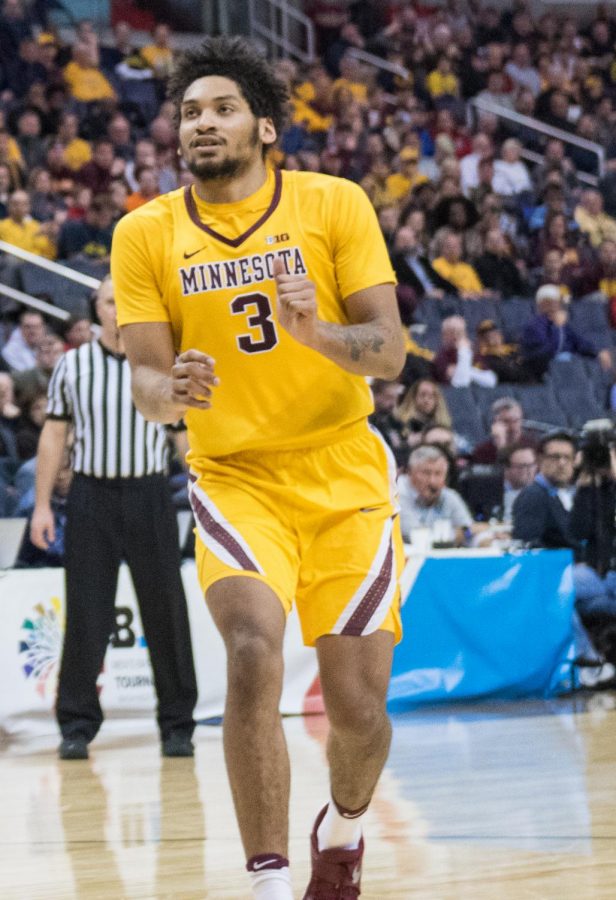 Photo from commons.wikimedia.org
Yesterday afternoon, the seven-seed Louisville Cardinals and 10-seed Minnesota Gophers tipped off March Madness, and the Gophers knocked out the Cardinals 86-76. Gabe Kalscheur led the Gophers with 24 points, followed by Amir Coffey and Jordan Murphy, who had 18 each. All Minnesota starters tallied 13 or more. Louisville was led in scoring by Christen Cunningham, who had 22 points, Steven Enoch had 14 and Darius Perry had 12. Jordan Nwora tallied a double-double with 10 points and 11 rebounds in the loss. Minnesota will move on to play the two-seed Michigan State Spartans tomorrow.
In a poll posted on The Spartan Spin website, 14 people picked the Gophers to win, while only four thought the Cardinals would prevail. Six people responded that they would not be watching the game.
The Spartan Spin staff, in a contest where every member submitted a bracket with their picks to every game, voted 19-6 in favor of Minnesota.
For the game featured by the Spin today, the five-seed Wisconsin Badgers will be taking on the 12-seed Oregon Ducks at 3:30 p.m. CST. Be sure to check out our newest poll to vote on who you think will win!