The Harry Potter Club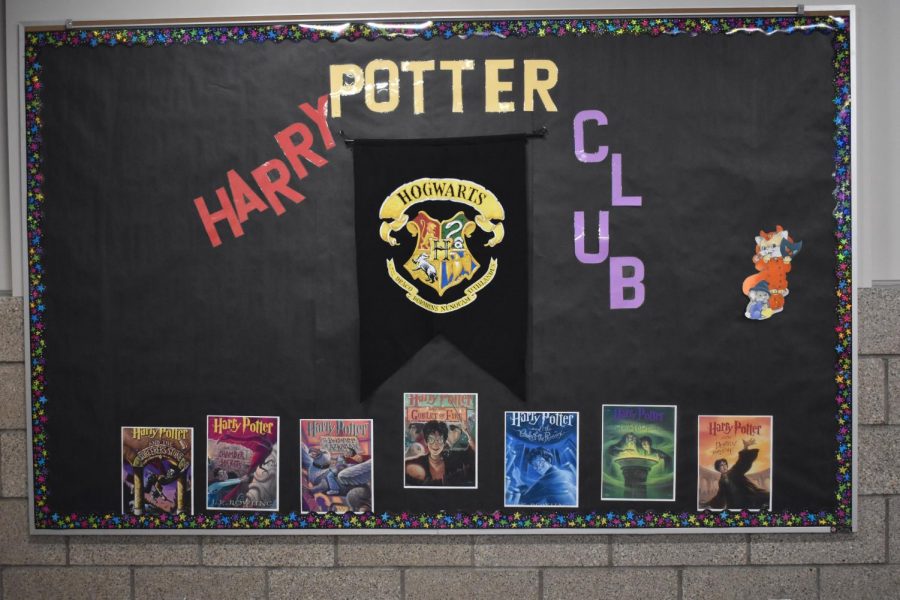 By Pheonyx Wittkop, Reporter
November 19, 2018
The Harry Potter club is as it sounds. A club dedicated to the books and movies from the Harry Potter series Harry Potter. Freshman Gabriela Sakuray choose this club as one of her first high school activites. She's enjoyed the club and all of it's themed activities.
"It's basically a club where we can express our Harry Potter love and support through lots of activities," Sakuray said.
The activities of the club vary.  Some of the most played games are kahoot, puzzles, and other Harry Potter themed activities. The activities help the members share their love for Harry Potter and get to know eachother better.
"I don't really have a lot of friends that really like it (Harry Potter) as much as I do and I feel like the Harry Potter club is a safe place to express myself," Sakuray said
The club is only three weeks old with only four members but they are looking to "recruit" new members every day. They currently meet in room 2137 every Friday during B-lunch. It's an all year club that they hope to continue for many years to come. Sakuray says that she would rate this club 4.5 stars out of 5 and that she will be coming back to this club in her future high school years. She hopes to see new faces that share her enthusiasm very soon.